Sponsored by Liverpool Hope University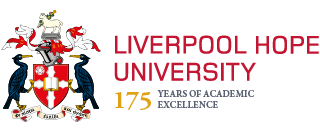 Personal Statements
Writing Your Personal Statement
A powerful personal statement can turn a good application into one destined for success!
University applicants are abundant and most university courses are highly sought after meaning that there are many applicants competing for one place.  The ultimate aim is to receive an offer from your university of choice before all of the competitors. Your UCAS application should detail all your attributes in a succinct and personable way to catch the attention of the admissions tutors. An enticing statement coupled with excellent references and good grades will ensure that you are accepted into your first choice institution. The job of an admissions tutor is not straightforward and with thousands of aspiring student applications to trawl through, your best chance of standing out is to devise a foolproof personal statement.
Good grades are now normal and expected by admissions tutors for university applications so the personal statement gives students the chance to get even more competitive. An admissions tutor will give your application approximately a minute to assess whether it is worthy of further exploration so you need to make sure that it is inspiring, well-written and original.
The UCAS personal statement serves as the ornate wrapping for your application and gives promise of what is to come. Your statement has the ability to move a student application beyond a standard list of achievements and narrative and gives the admission tutor an idea of the potential you possess as a student at their university. The personal statement is a student's biggest asset in giving an insight into their unique character, passion and skill. All admissions tutors value statements, which are concise, clear and original in content.  The original content is beneficial as it provides a break from the drudgery the admission tutors face.
Your UCAS personal statement should be well organised with three clear sections.  These are; a beginning, middle and an end. This structure enables the statement to be read at pace with ease and ensures your statement is fluid.  Your statement should contain the correct balance of academic and non-academic material, which gives the impression of a well-rounded individual who would be an asset to all institutions.
---
Sample Personal Statements
Find out what Universities are looking for and get some great tips on writing the perfect statement by visiting the pages below.
A guide to writing your personal statement
Tips on writing your personal statement
How to start a personal statement
How long should my personal statement be?
How should I structure my personal statement?
What are admissions tutors looking for?
What not to include in your personal statement
What is the most important part of the personal statement?
When should I start writing my personal statement?
Postgraduate personal statement
Personal statements for mature students
Personal statements for international students
Where Can I View Some Personal Statement Examples?
Then check out these examples as a guide:

French and Russian combined honours
---

---
Beginning
1

The most obvious question is why you have applied to do this particular course? Here, the student needs to specifically detail their motivations, what interests the student in this course and any extra reading or activities, which show a keen interest and dedication to the subject.

2

Secondly, it is important for admission tutors to see that you have staying power and will put the university place they give you to good use. They want to see someone who is excited to study at a higher level and someone who has a plan to use this course to further their career.

3

It is a good idea to explain why you chose to study what you did for AS and A2 because this gives concrete evidence of your interest in academics. If you're A levels relate closely to your course choice, it is even more important to detail and specify the areas of interest in your statement and to draw attention to your capability and aptitude for these particular subjects.
---
Middle
1

Your Work experience is vital and shows that you have gusto and social skills as well as experience. Admissions tutors want a student who knows what they are getting into and someone who has had experience of the outside world. Any work experience that can relate to your degree of choice is beneficial to your application and shows a different side to you. Any work experience shows initiative, commitment and determination and these are qualities, which are very appealing to universities.

2

If you have career goals after studying at university, spell these out in this middle section. Making the admissions tutors aware that you know what this course can offer in terms of opportunities after university shows that you have thought beyond UCAS applications and are a mature individual.  It is obviously appealing for universities to know that the degree thet are giving you the opportunity to study for will be used and not abandoned after graduation.

3

Taking a Gap year and explaining it in your statement is a tricky decision.  Obviously, this is the choice of an individual and spending a year travelling with friends may be appealing but universities often respect a more organised and scheduled gap year, which shows your commitment and organisation. A year in industry shows commitment (www.yini.org.uk) and eloitte Scholars Scheme and Horizons (Accenture) Gap Year scheme shows organisation and personality to the university admissions tutors.

4

It is a huge asset to have extra-curricular activities to write about in your statement. This is what separates you from the rest of the applicants.  Detail your involvement in the Debating society or the rugby team but it is very important to explain what benefits these activities gave you and what you learnt from them. You can write about a part-time job, which may have taught you impressive social skills or sports, which showed your dedication.

5

Any special Personal Achievements such as first aid, sailing certificate and musical instruments are appealing and show that you are a student who can juggle many different aspects of university life. These achievements also show admissions tutors what you can give back to the university!

6

Detail your personal Hobbies and interests. It is not ideal to regurgitate a list of things you have tried. Try to choose a few hobbies or interests, which are important to you and explain what you have learnt from them. This is the section to explain your strengths, weaknesses and skills.
---
End
1

A succinct and clear conclusion will stay in the mind of an admission tutor so use this to write a powerful and concise conclusion of 2 or 3 sentences.  You need to draw the best parts of your application into this section and write something, which will sell you.

---

Sponsored by Liverpool Hope University