Complete guide to nursing & midwifery courses in London

Complete guide to nursing & midwifery courses in London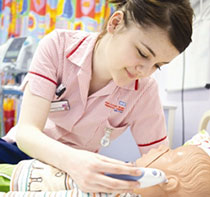 If you want to be a nurse or midwife in the 21st century, you have to get a degree in the relevant subject. Getting a nursing diploma is no longer an option – the nurses of the future will all be graduates.
Degrees in midwifery and nursing courses are available throughout the UK and you can choose to focus on child nursing, adult nursing or nursing relevant to people with mental health problems or learning disabilities.
Want to learn more about nursing? Take a look at our related courses and articles below:
---
Tuition fees, grants and bursaries for living costs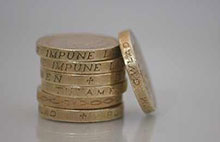 Compared to other courses, students working towards registration with the Nursing and Midwifery Council get the advantage of having their tuition fees paid in full by the NHS. They also receive a grant – which does not have to be paid back – of £1000 each year and a bursary for living expenses. This is means-tested and repayable, with a maximum of £4,395 each year. In London, the maximum is slightly higher (£5,460) to reflect the additional cost of living.
Want to find out more about tuition fees, grants and bursaries? Take a look at our related articles below:

---
Studying in London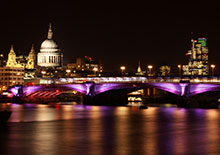 For students wanting to study in the capital, several universities based in central or Greater London offer courses. You can combine study of the theory of nursing or midwifery practice with practical experience in busy NHS departments, often within the larger teaching hospitals in London.
Here you can browse the major London providers to find details of the courses on offer, tuition fees and entry requirements.
---
London South Bank University
LSBU has a well-established Faculty of Health and Social Care which is home to the Departments of Adult and Midwifery Nursing, Primary and Social Care, Allied Health Sciences, Children's Nursing and Mental Health and Learning Disabilities Nursing. The faculty also has two institutes – the Institute of Vocational Learning and the Institute for Leadership and Service Improvement, both related to healthcare.
Undergraduate nursing courses available at London South Bank: Faculty of Health and Social Care
Nursing: Courses leading to BSc (Hons) are available in adult nursing, children's nursing, mental health nursing and learning disability nursing. Courses begin in September each year. 

Students with a health or science based degree can take a two year postgraduate diploma in PgDip adult nursing, PgDip children's nursing and PgDip mental health nursing to become a registered nurse as well.

Midwifery: You can choose to take the full-time 3-year course in midwifery, which also leads to registration, or you can do the full-time, 18-month programme if you are already a registered nurse.
Allied health science courses: The university also offers courses in operating department practice, therapeutic radiography, occupational therapy and diagnostic radiography. There is
even a course in Chinese medicine: Acupuncture.
---
King's College, London
The Florence Nightingale School of Nursing and Midwifery ranks top of all schools of nursing in London in 2013. In its prime position on the Southbank, this is also one of the largest providers of nursing courses; its 200 staff teach and manage almost 3,000 nursing students across seven specialist departments.
Undergraduate nursing courses available at King's
Nursing: the undergraduate programmes for nursing offer a BSc course with registration in adult nursing, children's nursing and mental health nursing. It is also possible to study for a BSc in nursing if you are already a nurse and want to gain the qualification or if you have graduated in another subject and want to get a nursing degree and registration.
Midwifery: King's offers a full time BSc midwifery degree for students who are not already registered nurses. Qualified nurses can also do a postgraduate diploma in midwifery as long as they have already worked for at least 6 months at Staff Nurse level.
Allied medical: courses in Nutrition, Nutrition and Dietetics and Neuroscience, all leading to BSc qualifications, are also available.

---
University of West London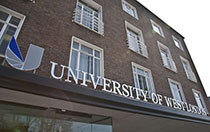 The University of West London runs a College of Nursing, Midwifery and Healthcare offering a range of undergraduate and postgraduate courses. Highly ranked in the league tables for Nursing and Paramedical Studies, the College is based at the university's site in Brentford and allied to the Berkshire Institute of Health, which opened in December 2012 in Reading.
Undergraduate nursing courses available at the University of West London
Nursing: a full range of nursing degrees are available, providing a BSc (Hons) degree and registration to practise as a nurse. You can choose from Adult Health, Child Health, Mental Health or Learning Disabilities. All are also available as top-up qualifications for nurses who have previously registered and have nursing experience.
Midwifery: you can go from college into a course that leads to a BSc (Hons) in Midwifery, or apply after qualifying as a nurse to study for a BSc (Hons) in Midwifery Practice.
Paramedical degrees: undergraduate courses aimed at health professionals are also available in Health Promotion and Public Health (DipHE and BSc Hons), Psychosocial Interventions for Psychosis, Operating Department Practice and Enhancing Professional Practice.

---
University of Greenwich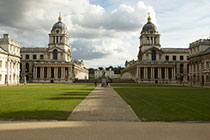 You can choose to study Nursing, Midwifery and Specialist Community Public Health Nursing – for budding health visitors – at the University of Greenwich. The adult nursing course is taught at the university's Medway Campus and at Avery Hill while the remaining courses in Child Nursing, Learning Disability and Mental Health Nursing are all conducted at Avery Hill.
Undergraduate nursing courses available at the University of Greenwich
Nursing: Students start by learning nursing skills in the laboratories but then spend 50% of their learning time on a placement. You can expect to spend time in a hospital, a GP surgery, and out with health visitors and community nurses. Each degree programme includes registration to practice as a nurse and takes three years.
Midwifery: BSc honours courses in midwifery start at Greenwich in either September or January each year. The course is also a balanced mix of theoretical learning and placement within the NHS. The university has strong links to local NHS trusts.
Paramedical degrees: The university also offers degree programmes in Social Care, Health and Safety, General Health, Nutrition and in Psychology and Counselling.

---
City University London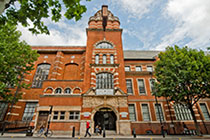 City offers three nursing degrees, in adult, child and mental health nursing and a midwifery degree. The courses are dynamic and innovative preparing students to be knowledgeable, reflective, compassionate practitioners with a strong capacity for critical thinking.
We equip students with the general and specialist skills required to practise with competence and confidence and excel in the nursing and midwifery professions. Students gain work experience through clinical placements in London's leading hospitals and community settings, such as Barts Health NHS Trust, University College London Hospitals NHS Foundation Trust, Homerton University Hospital NHS Foundation Trust, working with a diverse and complex population.
City students are highly employable, with graduates starting on an average salary of £25,000 for nursing and £29,500 for midwifery. The course is taught by academics who are leaders in the field of nursing.
Undergraduate nursing and midwifery courses available at the City University London: School of Health Sciences
Nursing: 3 year degrees are available in adult nursing, child nursing and mental health nursing. 50% of the course is spent on a placement in an acute care environment, a GP surgery or in the community. City is rated No.1 in Nursing in London (The Guardian University Guide 2013)
Midwifery: 3 year degree prepares students for a rewarding and challenging career in midwifery. 50% of the course is spent on placement in settings such as hospitals, birthing centres, clinics, clients' homes and GP surgeries.
Other health courses: City University also offers degrees in Human Communication, Optometry, Radiography (Diagnostic Imaging), Radiography (Radiotherapy and Oncology) and Speech and Language Therapy.
---
Royal College of Nursing
Founded in 1916 as a professional organisation for trained nurses, the Royal College of Nursing has evolved into a successful professional union. For almost a century the RCN has pioneered professional standards for nurses, in their education, their practice, and their working conditions. Today the RCN has over 400,000 members, and is uniquely acknowledged as the "voice of nursing" by both the government and the public.
All our members have access to learning opportunities including:
Distance learning: provided in partnership with the Open University
RCN accredited courses: at universities near you
RCN accredited courses
RCN accredited resources
Study days
Short courses
Workshops
Seminars
Conferences
---
Middlesex University, London
The nursing and midwifery courses at Middlesex University receive high ratings from students, with 90% in work or further study within 6 months of graduating and 75-80% completely satisfied with their course overall. In an ideal position to place its student nurses in some of the leading hospitals in the world, Middlesex offers a full range of undergraduate degree courses.
Undergraduate nursing courses available at Middlesex
Nursing: you can apply straight from college to do a three year course that leads to a BSc (Hons) in Child Nursing, Adult Nursing or Mental Health Nursing. You can also opt to study the European version of any of these courses, which includes a year's experience nursing at a hospital in Italy, Malta, Spain, Greece or Finland. Post-graduate degrees are also available.
Midwifery: the three year course leads to a BSc in midwifery and registration as a professional midwife. Graduates who already have a nursing degree can do an 18-month course that also provides an honours degree and registration in midwifery.
Allied medical: also on offer is a top-up to obtain a BSc (Hons) course in Health Promotion and a Diploma in Professional Practice in Leadership and Management of Care Services.

---
Bucks New University
Fast facts about nursing degrees at the Bucks New University
Entry requirements: 240 - 280 UCAS points
Tuition fee per year: If you are a UK or EU citizen and you are eligible to receive NHS financial support, you will be entitled to have your tuition fees paid in full by the NHS.
Bucks New University, based at Uxbridge in Middlesex offers degree courses in nursing. Half of the teaching takes place within a practice environment and involves 37.5 hours work each week so that you gain experience of what it's really like to work in nursing.
Undergraduate nursing courses available at Bucks New University
Nursing: Bucks New University offers courses in child, adult and mental health nursing. Courses start in either September or February and teaching takes place over 45 weeks in each year.
Midwifery: not available at Bucks.
Allied health science courses: professional development courses for qualified nurses, such as the Community Health Care Nursing BSc degree course.
---
Kingston University
Fast facts about nursing degrees at Kingston University
Entry requirements: 240 UCAS points
Tuition fee per year: £8,750 per year: students are only considered if they are eligible for the NHS to pay their fees in full.
Kingston University offers nursing and midwifery degrees at the campus in Kingston and in conjunction with St George's, which is part of the University of London. Degrees are awarded by Kingston.
Undergraduate nursing courses available at Kingston University
Nursing: BSc (Hons) courses are available in Adult, Children's and Mental Health Nursing. Learning Disability nursing is also available.
Midwifery: the BSc (Hons) course leading to registration as a midwife is done as a three-year full-time course. The degree consists of a range of modules, some of which are core and compulsory and additional optional ones.
Paramedic science: Kingston also offers the chance to study an FdSc in Paramedic Science, providing specific training for students who wish to work as paramedics with the NHS ambulance service.
Related articles
---
Further Information