What is Clearing?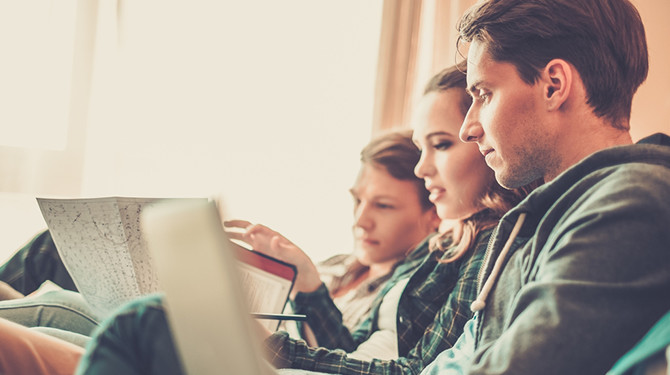 UCAS Clearing is a process designed to help you get into the university of your choice. The aim is to match students without university places to universities with course vacancies.
You'll qualify for University Clearing if you meet the following criteria:
You haven't met the terms of your offer
You've changed your mind about the university you were going to
You weren't made any offers
You haven't yet applied to any universities
---
When does Clearing start?
Clearing starts on 17 August 2023 – A Level Results Day – and finishes on 17 October 2023. You can find other important dates for the UCAS Clearing process here.
Once you have your results you'll need to use UCAS Track to look for course vacancies and make your choices. You can also use The Daily Telegraph to look for vacancies as they'll publish a full list of all universities offering students places through Clearing.
---
What do I do when I've found a university I like?
Once you have a list of vacancies you're interested in it's time to contact the universities directly and see if they'll make you an offer. You'll need to move quickly as places for popular courses will fill up fast – sometimes on the same day Clearing opens.
Not sure what to say? We've got a step by step Guide to Contacting Universities During Clearing.
Remember to have your UCAS number and results ready as the admissions team will need this to make you an offer.
---
They didn't answer the phone, now what?
Try a few more times, their phones will be ringing constantly, and if you still can't get through send them a polite email with all of the details they'll need to know and a number they can call you back on.
Remember to make a note of who you've spoken to so you know who you're expecting a reply from.
---
I've been made an offer!
Great, well done! If you're sure that this is the right university for you then you can use the "Add Clearing Choice" button on the UCAS Track page. Once the university has confirmed your place, you're in!
---
Anything else I need to know?
If there's a university you're really interested in but they haven't been listed as having course vacancies it might be worth giving them a call anyway. Some universities know that they'll fill vacancies without needing to advertise, so you might be lucky.