Finding a Law Course through Clearing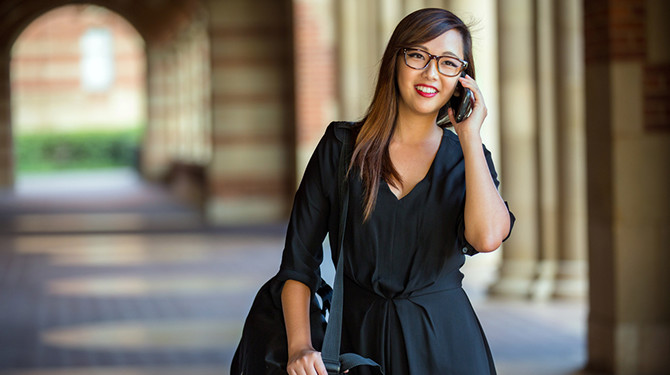 Clearing officially opens on 17th August 2023 and it can move very quickly (sometimes courses are filled within the first day) so it's important to be prepared.
Clearing, the process of matching universities with course vacancies to students without university places, helps thousands of students every year get into university.
Last year alone 35,000 courses were made available when Clearing opened so there is plenty of choice.
You'll be automatically eligible for Clearing if you meet any of the following criteria:
You haven't applied for university by A Level results day
You applied for university after 30th June 2023
You weren't made any offers by the universities you applied to
You didn't meet the requirements of the offer you were made
You can log into your UCAS account and go to your UCAS Track page if you're not sure whether you've been entered for Clearing. You'll need to use UCAS Track to apply for your Clearing choice so keep your log in details in a safe place.
How to find Law course vacancies
You can find Clearing course vacancies in three places – the UCAS website, The Telegraph newspaper, and by calling universities directly.
The UCAS website has a full list of course vacancies, and regularly updates the list so you won't waste time phoning universities about places that have already been filled.
The Telegraph is the only newspaper in the UK that publishes a full list of course vacancies. Obviously this list can't be updated, so you might want to use it alongside the UCAS website, but it's a good starting point if you haven't got access to the internet when you collect your results.
Finally, calling a university directly without seeing a course vacancy can be useful if you have a particular university in mind. Many universities know that they can fill vacancies from speculative calls so they don't bother to advertise.
Here are our top tips on calling universities during Clearing so you know exactly what to say before you pick up the phone.
Applying for Law
In 2014 Law was the most popular course during Clearing – 29,049 students searched for and applied to study Law. That's 11,938 more students than for the next most popular course, Business Studies.
Some of the top universities in the country made places available during Clearing, in total there were 3000 courses on offer from Russell Group universities. This means that students had the opportunity to study Law at some of the best universities in the country.
Universities that offered Law course vacancies during Clearing 2019 included:
City University
University of Bradford
University of Southampton
University of Winchester
Oxford Brookes University
If you're going to be successful during Clearing, particularly if you're applying for a popular course, you're going to need to be prepared.
Luckily, we've got plenty of great Clearing advice to help you through every stage of the process. Whether you need advice on choosing a Clearing course or your parents want Clearing advice – we've got the information for you.