The Role of UCAS

An Introduction to UCAS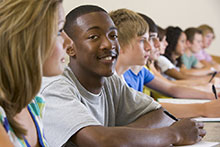 UCAS has been around for years, helping many, many thousands of students get from school to university or college. It was founded in 1994, but in fact dates back to 1961, when it was the Universities Central Council on Admissions. Today, the organisation processes more than two million applications for full-time undergraduate courses every year. And while UCAS's mission remains the same, its methods have moved with the times. Today, there is a range of online tools to make your journey into higher education a happy one.
A key service to keep you up to date with how your application is going is Track. This online service updates around every 10 minutes to ensure you know exactly what's happening with your application. To use it, you'll need your personal ID and the same user name and password you used in Apply. It's available at ucas.com. And, if you have an iPhone, you can now download the official UCAS app, which lets you view Track on your phone. The app was developed with a brother-and-sister team who had already created their own Track application. Abbie Hughes, who came up with the idea, said: "It seemed obvious to me. As soon as you send your UCAS application, your whole year involves constantly being on the computer, tracking your application. Track addiction sets in! So I thought it would be easier and simpler to be able to track your application from your phone."
Her brother Toby had developed successful iPhone apps before, so had no problem creating it. UCAS approached the siblings and offered to buy their idea and work closely with them to develop it further. The finished product includes a read-only version of Track, a section on FAQs, and key dates in the UCAS application cycle. Best of all, it's free.
---
Follow the right track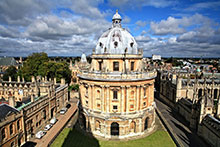 Track will show your status on results day, whether it be your confirmed place or your entry into Clearing. However, cancel your plans to stay up late and text your mates just after midnight to share how you've got on: on results day, Track isn't updated until mid-morning - so get a good night's sleep if you can.
Should you find yourself in Clearing, you can go to the UCAS website to check the available courses. Here, you can search for courses you might be interested in, view additional information, click through to the university or college website, and find the contact details for each.
Another service is ucas.tv, where there is a range of videos covering many aspects of getting into university or college. These include "how to" guides about Clearing, Track, Adjustment, preparing for results and replying to offers, along with video diaries and case studies of students who have been through the process before.
Graham Bond, UCAS's publications manager, said: "We introduced video content to the UCAS main site, and set up UCAStv in 2008 to provide greater access to information about the process of applying to university or college. The content and UCAStv has proved very popular, receiving about 200,000 hits a month and over 350,000 in August through Clearing."
---
Study the form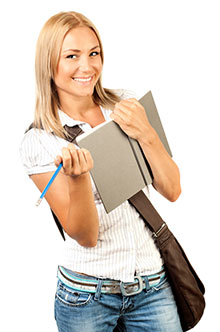 Why not talk to other applicants and students about your experiences, too? At www.yougo.co.uk, the UCAS student network, you can meet people doing your course, or going to your university or college of choice, before you leave. Yougofurther is available only to UCAS applicants and students, so it is the ideal place to chat about your journey into uni or college.
You can also make friends and talk to universities and UCAS advisers, take part in regular web chats, and get information about the UCAS application and what to do after results day. Then, after you have been accepted, this student-only site will provide information and guidance about your exciting move into higher education: money advice, staying healthy and so on.
Yougo's online community manager, Giles Ursell, said: "Yougofurther is a fantastic place to meet people before you go to university. It is a student-only community with over 500,000 members - all who have applied or are applying for a place in higher education. We have five dedicated UCAS customer service advisers who are here to help you with your queries, answer your questions and support you along your UCAS journey."
Jack Ferguson, a yougo member who is now happily studying his degree, says: "When I was applying for university, I was quite nervous about what to expect and whether I would make friends easily or not. However, yougo gave me the chance to make friends with people in a similar situation to me. Many of my closest friends are those who I met through yougo. So I owe a lot to you go for helping me settle into university."
---
Degrees of comparison
The UCAS student network is available to you as soon as you register in Apply (the online application). You just need your personal ID to log in. Once you've registered, you are free to access all areas of the site and to start meeting people online.
For those who want to discover a little more about their chosen university before they go, there's Uni stats (unistats.direct.gov. uk) - the official site to help you to find out more about universities and colleges in the UK. It features statistical survey results about universities and colleges, subjects, content and teaching style. What makes the site unique is that the statistical results come from previous students, so the results aren't compiled from information given by people in suits, but from people like you. It includes results from the latest National Student Survey, and quickly allows you to see student satisfaction results, job prospects and much more. The opinions of more than 220,000 students are included, so you can get a good idea of the university experience at each institution. Uni stats can also help you quickly narrow down your options, should you find yourself in Clearing.
So remember that whether you have a confirmed place or not on results day, there is a range of websites and services you can use to help to ensure you find the right course and where you can prepare for the move into higher education. Help is but a click away.