Personal Statement 101: Read this Guide before You Start Yours!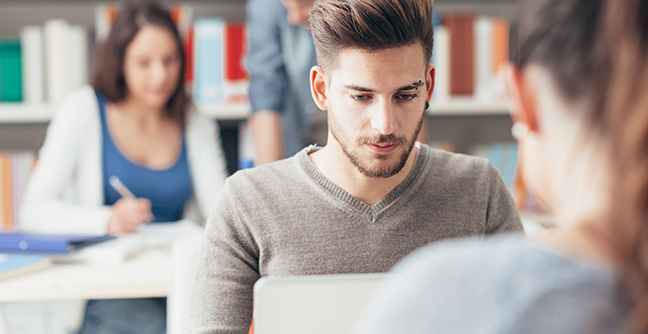 Personal statements can add extra pressure to students who are already busy studying and revising before important exams. However, with this guide and some careful planning, a well-written personal statement will be something else you can tick off your to do list.
Here's our Personal Statement 101 – the must-read guide for all students applying to university.
---
Give yourself plenty of time
Admissions tutors suggest at least three drafts of your personal statement before you submit it, and you only have 4000 characters (yes that's characters, not words) to make a good impression.
Leaving writing it to the last minute will just cause you unnecessary stress so start drafting as soon as you decide which course you want to study.
---
Be clear about which course you want to study, and why
It's best to be specific right from the start and you really need to demonstrate your motivation and enthusiasm for taking the subject at university level.
"I want to study Astrophysics because space is cool" isn't going to impress the admissions team.
Thoroughly discuss how you've researched the subject, especially any relevant work experience or extra-curricular activities. If you already have a career path in mind, you can also discuss how this course will help you get there.
---
Be detailed
You need to say more than just "I've read X, Y, Z book/journal/website/publication to research this subject." You should also give your critical view or reflect on your reading to demonstrate you've thought more about the subject matter.
Also, try to research using resources other than the obvious ones that everyone else will be using. Even if you do use them, try to mention the more unusual resources you came across.
---
Make everything relevant to the course
It's important to discuss your skills, qualities, and experience but only if it's relevant to the course or demonstrates why you'd be a good candidate.
A gap year in Thailand might have been a great experience but if it didn't do anything to make you a better Economics student then it's probably best to leave it out.
On the flip side, if you're applying to study a language for example, a holiday in a country where that language is spoken would be useful to mention. Just remember to discuss what particularly attracts you to that language and culture.
---
Transferrable skills are always relevant
Team work, independent thinking, organisational skills, punctuality, leadership, and problem solving are all excellent skills for a student to have, no matter which subject they're studying.
Discuss and expand on the transferrable skills you have that are most relevant to your course.
---
Be positive
Your personal statement is all about selling yourself to the admissions team so you need to focus on your strengths, why you're the best student for the course, your enthusiasm for the subject, and where your university studies are going to take you in life.
Although you can say that you're looking forward to building on your skills, knowledge, and experience you shouldn't sound like you haven't got at least a basic level in your personal statement.