Which Type of Accommodation is Right for You?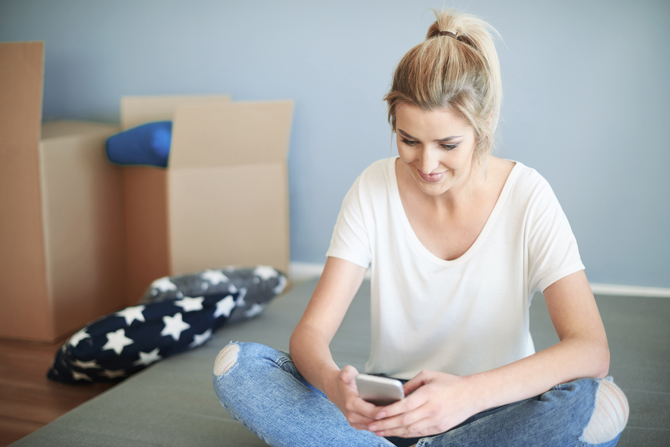 There are a number of options when it comes to accommodation for university students and some may suit you more than others.
Choosing where you want to live, and making the right choice, can make a big difference to your university experience. After all, a year is a long time if you find yourself living somewhere, or with someone, you don't like.
Here's more about the different housing options to give you an idea of which type of accommodation might be right for you:
---
University-owned halls of residence
This is the type of accommodation most people think of when they think of university and it's where the majority of students start university life.
You'll have your own room (although some universities do offer shared rooms) and share bathroom (again, some universities offer ensuite rooms), living room, and kitchen facilities with the other students in your halls. Usually you'll be sharing with 4, 6, 8, or ten other students depending on the university and the size of the halls.
Universities usually also give the option of catered or non-catered halls.
The pros of student halls include the opportunity to meet lots of people, you're on or very close to campus, and extra support is onsite if you need it.
The cons are that you don't get to choose who you live with so be prepared for any personality clashes, you won't always be guaranteed your first option of halls, and you'll need to be ready for the constant hustle and bustle of university life.
---
Private-owned halls of residence
In recent years, particularly in cities and bigger university towns, privately owned halls of residence have also sprung up.
These are purpose-built student living complexes, which are usually more expensive than university halls of residence, but can offer a slightly higher quality of accommodation.
Your university will be able to give you a list of approved accommodation providers and may even work in partnership with these private companies to ensure certain standards are met.
The pros include desirable locations, modern facilities (for example an onsite gym), and being purpose built with students in mind.
However, cons include a higher cost (check carefully for additional costs before signing up) and the same downsides as university-owned halls such as not choosing who you live with and the usual mess associated with student living.
---
Private rented accommodation
Some students prefer to skip halls all together and go straight into privately rented accommodation. This is also an option worth looking into if your university doesn't guarantee accommodation for first year students.
Again, your university will be able to give you a list of approved accommodation providers and local student friendly letting agents.
The pros include being able to choose who you live with (there are often university Facebook groups for students looking for housemates), and more choice in the type of accommodation on offer.
Cons include needing to deal with all of the landlord/letting agent, administration, bills etc. directly, rather than it being included in the package put together by the university, and you might find yourself further away from the university to get accommodation that fits your budget.
---
Staying at home
If you're a bit of a homebody and you live close enough to the university to make commuting realistic then you might want to consider staying at home during university.
The pros of this are pretty obvious: you don't have the hassle of moving, not many parents will charge you market value rent, and you'll probably still have someone to take care of your cooking, cleaning, and laundry…
The cons could make a big difference to your accommodation decisions though: many students report finding it harder to make friends if they don't live at university and you might find your parents' house rules stifling at a time when you're trying to become more independent.
Some students choose to live at university for the first two years and then move home for their final year when studying is top priority over their social life and they need a peaceful space to get their work done.