The 10 Quirkiest Societies from UK Universities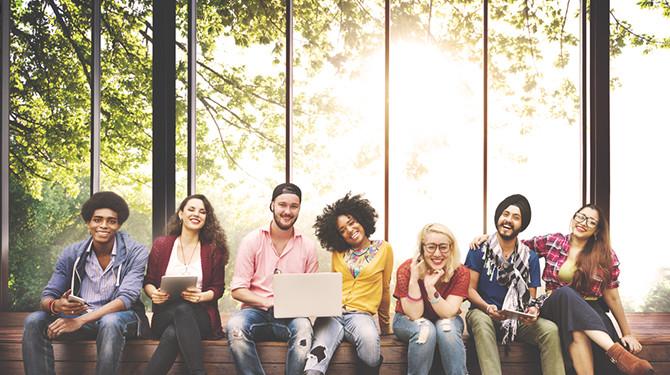 Joining a society at university is a great way to meet new people and share your passion for a particular subject or activity. There are plenty to choose from and your university Fresher's Fair is the ideal place to browse what's on offer and sign up to anything that takes your fancy.
But university societies aren't always sports related or totally serious…here are the 10 quirkiest societies from UK universities:
---
KiguSoc – University of York
A "kigu" is a Japanese onesie that looks like an animal, strange in itself, right? Students at the University of York decided that "we believe there is no occasion or activity that is not improved by a Kigu" and KiguSoc was born.
---
The Curry Society – Leicester University
Let's face it, who doesn't love curry? If you fancy regular curry house trips, sampling less common curry cuisine, and a "curry crawl" then consider adding Leicester University to your university application list.
---
The Hummus Society – London School of Economics
Another foodie society…students love to eat after all! The Hummus Society at LSE holds events such as a hummus making master class, tasting evening with over 40 varieties, summer picnic.
---
Assassins Society – Durham University
These societies are surprisingly popular at universities worldwide and Durham thinks that theirs is one of the most active. An "assassins'" society involves being assigned a target and having to "kill" them without being noticed.
We're guessing this is based on popular game Assassins Creed, and we'd like to remind all participants that it's all fun and games until someone loses an eye…
---
KrakenSoc – University of Southampton
For those of you that are into steampunk this society should be right up your street. With regular museum visits, film screenings, and social events this is the perfect group if you want to be surrounded by others who have also embraced the steampunk culture.
---
Society for Gentlemanly Pursuits – Keele University
If, like us, a society "based upon the mutual interest in the partaking of fine liquors and music of good quality alongside educated discussion" sounds like your kind of thing then head to Keele University and sign up.
Distillery visits and classic film screenings are all par for the course.
---
Gog Magog Molly – Cambridge University
"Molly dancing" is a form of Morris dancing traditional in East Anglia is generally performed in January. The group keeps with traditional interpretations of the dance but adds in some modern twists such as an Oompa Loompa or Harry Potter themed performance.
---
Harry Potter Society – Cardiff University
Speaking of Harry Potter, the craze for the wizarding world doesn't seem to be dying down any time soon so why not embrace all things Hogwarts and join a society doing just that?
With film screenings, discussions, assault courses, and even its own Triwizard Tournament, the Harry Potter Society at Cardiff University has it all.
---
The Pirate Society – University of Sussex
Fan of rum? Who isn't?! This society has previously seen events such as a "hostile" takeover of the Student Union, pirate themed cinema trips, and scavenger hunts.
---
Re-enactment Society – University of Liverpool
Another society with several branches, so if this is something you'd be interested in but you're not going to the University of Liverpool, don't worry. Whether you're a History student or not, a re-enactment society is a great way to find out more about particular periods of history and really bring it to life.