I haven't got in – what now?

Don't worry
OK, you've got your A level results, and you dropped a few grades. You've tried clearing and either there is nothing available that you want to do, or all your choices have run out.
Don't worry, it's not the end of the world and it's certainly not the end of your chance to study for a higher qualification. You need to take stock and look at some other options, maybe temporary ones, and try again.
---
Get to work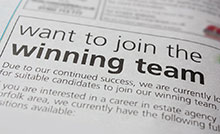 Jobs may be difficult to get at the moment but it is not impossible. If the whole uni application/rejection experience has left you not really sure of what you want to do, the best thing to do is get some experience in the real world to help you decide. You don't have to just get one job, two or three part-time ones will also keep you busy and earn you money and will all be great experience.
You can get help and careers advice from Learndirect, direct.gov and the National Careers Service.
---
Got an idea for a business?
If you want to work on your own business, you can do it at 18, 19 or 20, you don't have to be 30 something. In fact, being under 30 will enable you to get help from the Prince's Trust, the organisation founded by Prince Charles. You can also get good information from Business Link. If you live in an area of the UK that is classed as being socially deprived, there may also be local grants and assistance schemes – contact your local authority for details.
---
How about an apprenticeship?

Not all tertiary education is about studying at university. Training courses and apprenticeships that take you on to a recognised trade are also available. If you have not considered this, find out more information from the National Apprenticeship Service (NAS). They list vacancies and places still available, and they come up all year round, not just at the start of the academic year.
---
Start again, but next year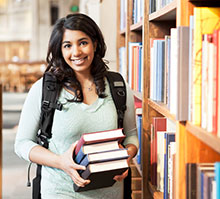 If you really want to give a university application another chance, you will need to wait and reapply next year. You have your A level results and it is possible to go back to your college for another part year to do re-sits to try to up your grades. You need to get in touch with your college as soon as possible and make sure you are there on enrollement day with a clear plan of action.
Next year, you will have your results before applying, so your place offers should be unconditional, meaning you won't have to go through the stress of waiting for results day to see if you have a place again.
---
What to do in the meantime
Part of the next year may involve some extra study, or you may be applying for a different course and uni, where you know your current grades will be OK. You can then think about getting a job, doing some travelling, or doing voluntary work at different places. You can combine any of these and spend a year getting some great life experience.
Your final choices will probably come down to money though, and whether your long-suffering parents can support you for another year while you find your feet.
Start by finding out more from the following organisations:
Volunteering England
Volunteer Scotland
Volunteering Wales
Volunteer Development Agency - Northern Ireland
Year Out Group 
Foreign & Commonwealth Office Travel & Living Abroad
Voluntary Services Overseas