Freshers Week

What is 'freshers'?
'Freshers' week is held in the first week of the new academic year to help acclimatize the new students to the ways of the University in a light and friendly atmosphere. When you first arrive at the University, the hallowed halls of residence (students accommodation) can be quite an intimidating experience. The purpose of the freshers' week is to ease the transition from living at home to living independently and to ensure that you meet new people, make friends and generally have loads of fun.
---
What to expect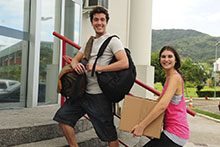 Organized by the Students Union, 'freshers' week is a typical frenzy of activity with parties and events round the clock. It is seven days of non stop excitement filled with tours, pub crawling, coffee crawling, karaoke nights, fairs and theme parties. It is the best time to shed your inhibitions and to meet as many people as possible. The freshers' week is meant for you to relax, to soak in the atmosphere and to be a part of the craziness associated with these seven days.
A freshers' ball is the mother of all the parties held at the union. It is big, ostentatious and noisy. The whole union building gets filled up with people dressed to kill and madness and mayhem ensues with live bands and wild entertainment. It's a great way to meet people you will probably never see again and yet for international students there is no better way to get inducted then this. There are plenty of speeches, food, cheap wine and it's a crazy yet fun way to welcome the new life at the University.
---
Induction and registration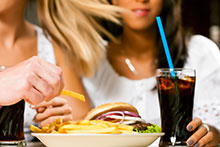 The freshers' week isn't just party time. Most students unions hold freshers' fair during this week so that the students can interact with the societies and clubs. You can talk to them and sign up for a variety of activities like sports, debates and politics. Many companies too hold their stalls here and offer student deals for banking, travel, taxis and mobile phones. They usually offer freebies and you can end up with a huge bag of free goodies. Job fairs are equally popular as you get to know your future prospects and there are opportunities for part time jobs as well.
You will also be required to go through registration process which is mandatory for your ID card and student loan payments. An induction ceremony is held during this time to make you feel at home at the University and to help you become aware of all the facilities on offer at the campus. You should also meet the welfare officers and register with a doctor. The Student's Union organize city tours to help you get your bearings and to ensure safety, for example it is essential for women students to know the areas which are unsafe for them at night.
---
Adjusting to university life 
By the time the freshers' week ends, you will have made a few friends, registered for your courses and joined some clubs. Freshers' week also gives you ample time to complete your paperwork, meet your tutors, unpack and settle down in your new surroundings so that you are equipped to meet the academic challenges ahead. These are going to the most memorable years of your life so be well prepared and have a blast!