Beyond uni – best degree courses for landing a job

Going to uni is a great life experience and in the excitement of choosing a course it's easy to lose sight of one of the main goals – to end up with a job when you graduate.
In 2012, the UK is still battling against a global recession and unemployment is a big issue. Thousands of graduates find it difficult to get a job, even those who have done well at uni and come out armed with a respectable degree.
---
Choosing your uni course
The stats and trends from last year show which courses produced the highest proportion of employable graduates and are worth looking at when you are decision-making.
It's always important to do something you enjoy but it's worth at least thinking about what courses provide the highest chance of employment afterwards.
---
Top 10 degree courses that get you a job
1. Medicine, Veterinary Medicine and Dentistry
No surprise that these vocational courses virtually guarantee you employment, with 99.4% of graduates across these subjects falling straight into a job. You need to be committed though. These courses are long and the early years will be tough, but the rewards will come eventually.
2. Education
Another vocational course – generally, 94.8% of education graduates get a job straight after they finish, or go on to further related study.
3. Biomedical Sciences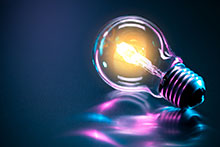 Not too far behind comes the mass of subjects that are medical, but not quite medicine. These courses produce future research scientists and technicians and only 6% don't land a job or a place for a research degree after graduation.
4. Law
This is another course that leads directly to a definite career. It's a tough subject but a respectable 91.9% of law graduates put on their gowns and wigs as young graduates. Check out our intro guide Why Study Law? for more.
5. Agricultural Sciences
Even the food in packets, take-aways and tins that most students survive on at uni has to come from somewhere. That's probably why 91.3% of graduates who've studied agriculture or an associated course such as horticulture end up working on the land within 6 months.
6. Biological Sciences
While a few lucky biological sciences graduates end up in an exotic location studying rare mammals or swimming with dolphins, most get jobs in the biotechnology industry. This is very healthy despite the recession and biological sciences graduates have a 90.9% employment rate as a result.
7. Languages
The age of globalisation is here to stay and the UK is more integrated than ever into the Eurozone, despite the rows and hiccups. Language graduates are in great demand with 90.3% talking their way into a job after uni.
8. History and Philosophy
In a course-for-jobs race, you probably wouldn't back history or philosophy as a dead cert, but 90.1% of history and philosophy graduates get jobs or places on related further education courses within months of finishing. Way ahead of computer science...
9. Maths
Another surprising one, but don't forget maths is useful for accountancy and banking. Despite their recent bad press, these industries do need graduates and 89.9% of mathematicians are in a job or on another course within months.
10. Physics
Technical graduates always do well and again, 89.9% of physics students are either employed or have started a research degree in the year after graduating.