A Guide to Student Life in Glasgow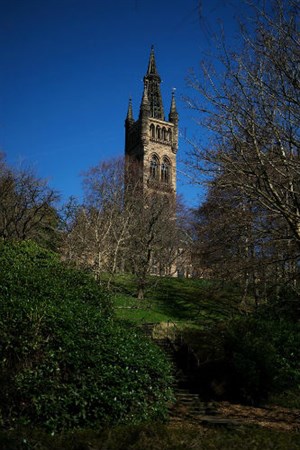 Glasgow is Scotland's largest city and also known to be one of the liveliest, most culturally diverse cities in the UK. Recent redevelopment for the 2014 Commonwealth Games have led to major improvements to the city, making it one of the best cities for students in country.
There are roughly 53,000 full time students in Glasgow during term time, making it the fifth largest university city outside of London in the UK.
So, what else do you need to know about living and studying in Glasgow?
Where to study
There are four universities within 10 miles of the city centre: the University of Glasgow, the University of Strathclyde, Glasgow Caledonian University, and the University of the West of Scotland.
The University of Glasgow is known for academic excellence and has over 100 listed buildings in its historic campus.
The University of Strathclyde is located in the centre of Glasgow and is ranked in the top 40 universities in the UK.
Glasgow Caledonian University is a modern university, formed in 1993, and boasts high employment rates with 95% of graduates finding employment or continuing education within six months of graduating.
Finally, the University of the West of Scotland merged with Bell College in 1997 and has four campuses in Ayr, Dumfries, Hamilton, and Paisley.
How much will it cost you?
The city of Glasgow is reasonably priced for students with a 2014 HSBC survey revealing that students at the University of Glasgow pay around £220 per week for accommodation, food, travel, entertainment, and other student essentials.
Getting around
Glasgow is a pretty easy place to get around, thanks to a cheap local bus service, and a simple to navigate, reliable underground system. Locals affectionately call the underground "The Clockwork Orange" due to its orange colour and the circular route.
If you want to travel further afield there are coaches to all major UK cities, multiple train stations, and Glasgow International Airport is 7 miles from the city centre and receives internal and international flights.
Where to live
All of the universities offer their students places in their halls of residence, usually with priority given to first year students, and the accommodation offices will help you find private rented housing when it's time to move.
Students living outside of university managed accommodation usually live in the West End of the city, Shawlands, and Dennistoun.
Party time
Glasgow is a lively city with plenty of exciting things for students to do. There are many live music venues and Glasgow is home to the Scottish Ballet, Scottish Opera, and the Royal Scottish National Orchestra.
You'll also find a wide variety of clubs, bars, restaurants, and pubs. Sauchiehall Street, Bath Street, and Byres Road are some of the most popular nightlife hot spots for students.
There are 35 museums and art galleries when you need a culture fix and a number of theatres that show everything from serious drama to musicals and pantomimes.
If shopping is your thing then you're in luck. Glasgow is reputed to have some of the best shopping in the UK with all major high street stores as well as many independent retailers, vintage shops, and exclusive boutiques.