What should I wear to a university open day?

University open days are a great chance to get a better feel of what university life is really like. You'll get a tour of the campus, student accommodation, social, academic, and sporting facilities.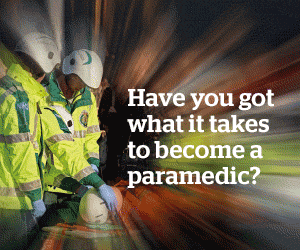 There are also usually course talks and demonstrations, opportunities to speak to staff and current students, and information available on student finance, the local area and student nightlife.
Open days are normally held between 10am and 3pm so you'll have plenty of time to see everything and ask as many questions as you need to. It's also a good idea to find time to explore the local city or town to get an idea of what's available to you.
An open day is usually an informal event so technically you can wear whatever you like. Wear clothing you're comfortable in and above all, make sure you're wearing shoes you can walk in, so your feet don't suffer when you're taking a campus tour.

However, this is your chance to make a good impression on your future tutors so make sure you wear something
"decent"
… You don't have to wear a suit but try to avoid having too much skin on show or wearing dirty clothes!
Some universities combine their open days with interviews. Normally this would only happen if you've been offered a place and if you are expected to attend an interview then you should wear smart, appropriate clothing.
---
What else should I take with me?
It might be worth packing wet weather gear, or at least an umbrella, in case the famous "British weather" makes an appearance during your outdoor campus tour. Taking a bag with you is also a good idea as you'll be given plenty of brochures and other literature to take away.
Other useful items to have on your person include a pen and paper to take down important information such as your preferred halls of residence, student union opening times, or the best place to get a burger after lectures (OK, perhaps the burger isn't essential but it's still good to know!).