Top 5 open day apps

Open Day Apps
In the digital age it's no wonder that universities are jumping on the bandwagon and using app technology to make your open day experience better than ever before.
Open day apps are specifically designed by universities to provide users with things such as real time information about events, a full university prospectus, and live Twitter updates from the university's account.
We've chosen our top 5 university open day apps from a variety of UK universities to give you a better idea of what to expect once you've downloaded the app:
---
Cardiff University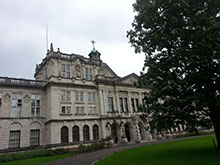 It's no surprise that the Russell Group University was one of the first to develop a mobile app specifically for its open days. Here are just some of the things you'll get when you download it:
Academic school programmes
Talks, tours & maps
Important contact information
Downloadable brochures & leaflets
Top 10 things to do on the day
---
University of Birmingham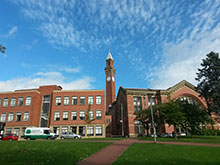 The University of Birmingham open day mobile app has been designed to help you plan your visit before you arrive and then guide you around the campus once you're there.
There's also a handy feature that lets you search for open day activities and an open day FAQs page to answer any burning questions you have.
---
University of Wolverhampton
The University of Wolverhampton "companion" app allows you to make the most of your open day experience. Features include:
Full programme of talks & tours
Latest #openday updates from Twitter
Interactive maps of campus & local area
Where to eat
How to get there
---
University of Sheffield
This app hasn't actually been launched but we thought the proposals sounded so good it deserved to be included in the list. The open day app will give real time notifications to prospective students and provide them with a clearer overall picture of what the University of Sheffield has to offer.
---
University of Bradford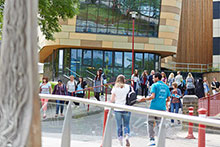 This app starts by guiding you through your open day experience and then develops into a full student app to take you through your university journey. Not bad for a free app!