Do parents go to university open days?

Everyone always worries about this one. Will I be the only one on my own or worse – the only one with parents? University is about independence and growing up but it can be a tough decision to make on your own. The majority of people at open days will have someone with them; whether that's parents or friends.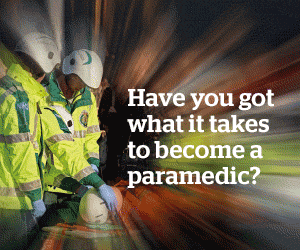 The major advantage of having your parents there is that they are a form of transport which is useful if you're travelling a long way. Parents also offer support when you need advice on things like course choice and accommodation. 
Although your mum and dad can be embarrassing to be around, they do have more life experience than you. This means that they may judge universities well as they have more of an idea of the qualities that a good university should have. Parents are also useful to be with on an open day as they push you to ask questions that you wouldn't otherwise ask and sometimes even ask them themselves! They will probably have the confidence to blurt out a question about what makes this university worth such high fees. You will hang your head in shame but it's these types of questions that need to be asked. 
A lot of universities actually hold talks specifically for parents on open days. These run alongside the talks that you will attend and will give your parents all the information that they need. Some even feature a Q&A session so your parents will come out of the session with all of their questions answered and problems solved.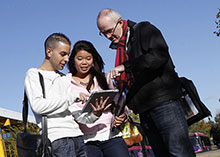 Having family at an open day can make people less confident and less willing to approach staff and students. If you feel that you won't be able to make the most of your day with your parents, go it alone. An important thing to remember about involving your parents in open days is that it is your decision; not theirs. They are welcome to give you their opinions but make sure that you are the one that makes the final decision as your parents aren't the ones who will have to live and study at your chosen university.