What to Expect from Freshers' Week as an International Student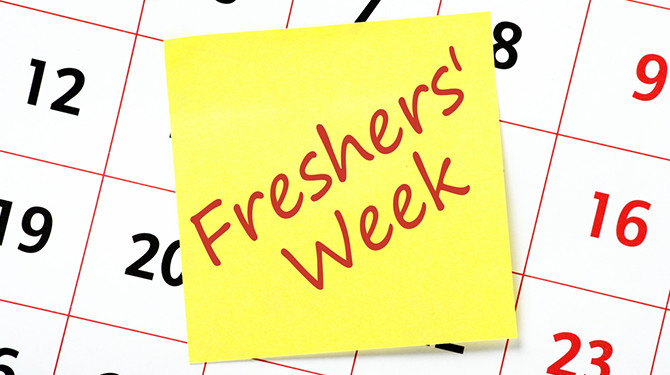 Whether you're native to the UK or you've come from further afield to study, an event which brings students from all walks of life together in Freshers' Week.
It's a jam packed week of registering at university, getting to know your new home, making friends, and getting to grips with student living.
It's important to make the most of this week and make friends with students from all walks of life, not just other international students. However, it's also important to remember that you don't, and may not, remain friends with all of the people you meet during this week so don't worry if you're not feeling like a social butterfly as soon as you get to university.
Here's more about Freshers' Week and what you can expect:
---
Registration
As well as officially enrolling at university and registering for your course there may be some other admin duties you need to carry out before term starts.
Depending on your visa, one of the conditions may be that you need to register with the local police. There will be a stamp on your passport telling you if you need to do this.
Some universities hold registration events on campus if they have a large number of international students to make it quick and easy for you to register. You'll only have seven days to do this after arriving in the UK, so make this a priority.
---
Welcome talks
Universities often hold welcome talks or introductory lectures so that you can meet your lecturers and classmates before term starts the following week.
There may also be a general welcome talk(s) held by the Dean of the University for all students to introduce you to university.
As an international student you'll probably be invited to a talk specifically for international students to welcome you and give you any particular information you need to enjoy your time at university.
---
Go on tour
If you were unable to visit the university for an open day, this might be the first time you've set foot on campus. Take advantage of the campus tours and local area tours on offer to help you get to know your new home.
If guided tours of the local area aren't available, the university will usually provide maps and public transport timetables to help you explore by yourself.
---
Social events
For many students, Freshers' Week is all about socialising and you'll certainly have plenty of opportunity. On campus, and sometimes off campus, events are held all week at different times of day so you can get out and make new friends.
Expect events such as a Freshers' Fair, Freshers' Ball, orientation events, a plenty of club nights at the Student Union bar aimed at freshers.