The 5 Best UK Universities for International Students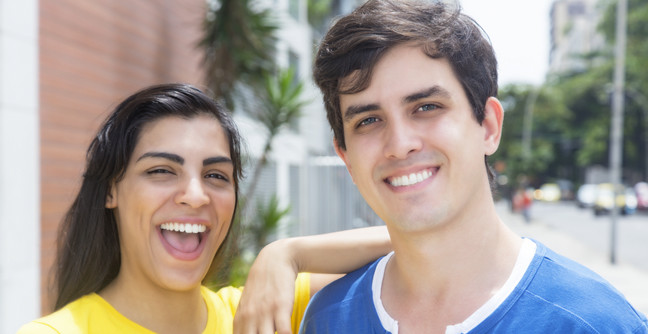 With a worldwide reputation for academic excellence, the UK has hundreds of universities to choose from, each with its own set of qualities and benefits for students.
If you're coming from outside the UK to study you want to ensure that you're making the right choice, as it won't be easy to swap university if you decide it isn't for you after you've started studying.
You'll also know that as an international student, studying in the UK isn't cheap, making it even more important to be sure that you're making the right choice before accepting any offer and booking your flight.
You'll need to register with UCAS to be able to apply to UK universities, and once you've done this you can apply to up to five universities or five different courses with the same university.
This gives you the freedom to choose the five courses or universities that really appeal to you.
UK universities have invested a lot of time, effort, and money into recruiting international students in recent years, as well as ensuring they feel at home in their new country.
Here are the five best UK universities for international students to help you make an informed choice about where to apply to.
---
#1 – Oxford University
As one of the oldest universities in any English-speaking country you've probably already heard of Oxford University.
Ranked in the top five universities in the world the standard of education at this university is second to none and they welcome students from all countries with open arms. In fact, roughly one third of the student body at Oxford are international students.
---
#2 – Kingston University
Located just 30 minutes from London this university is ideal if you'd like to be close to the capital, without being right in the centre.
The campus is compact, making it easier to find your way around quickly, and the university has plenty of dedicated opportunities, events, and social activities for international students.
---
#3 – University of Manchester
There are around 8000 international students at this university, so you won't find it hard to meet someone who understands what it's like to study in another country.
The university offers airport pick-ups and information sessions in countries around the world including Hong Kong and Thailand. If you're a fee-paying international student you'll also have guaranteed accommodation.
---
#4 – University College London
Commonly known as "UCL", University College London also has the nickname of "London's Global University" thanks to its popularity with international students.
It ranks as one of the top universities in the UK and has a top 10 ranking worldwide. Class sizes are small, great if you're not keen on crowds, and roughly 30% of the student body are international students.
---
#5 – University of Southampton
There are around 5000 international students at the University of Southampton and it has a fantastic reputation for student satisfaction.
Located on the south coast of England it has a diverse culture with plenty of history to explore when you're not busy studying.