International Students: What Should You Bring from Home and What Should You Buy at University?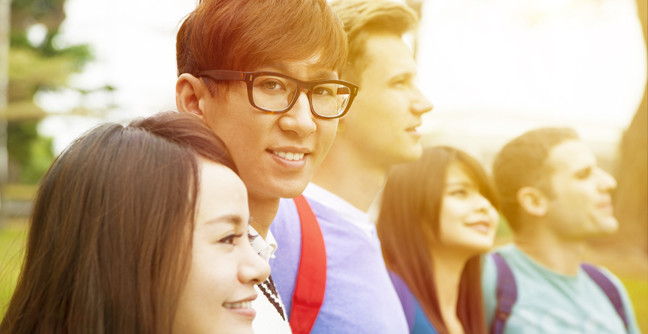 Going to university is an exciting and scary time for any student, and this can be an even more exciting and scary time if you're travelling abroad to attend university.
Once you've gone through the admissions process, which is slightly different for students from outside the UK, then you'll probably be wondering what you'll need to bring with you.
Here's our handy list of what to pack, and what you're probably better off buying once you're here, to help you get ahead of the game.
What to bring with you
---
Important documents
Double check exactly what you'll need document-wise with your university but at the very least you're likely to need forms of ID, your UCAS documents, your exam results, evidence of your financial support, and your visa (if you need one).
---
Spices, herbs, recipes from home
Check before you pack, but there are many items of food that are acceptable to bring into the UK. If not, you're likely to be able to find what you're looking for in supermarkets once you're in the UK.
Few things will make you more popular with your new friends and housemates than you serving up a couple of traditional dishes from your home country. Sharing food is a great way to break the ice.
Here's more info on the foods you can bring into the UK from other countries.
---
Small souvenirs
You'd be unusual if you didn't feel homesick so packing a few things that remind you of family and friends will make your student room feel more homely. Photographs and trinkets are light to carry and could make all the difference to how you feel when you're far from home.
---
Clothing
Of course, there are plenty of clothing shops in the UK but we don't suggest you arrive empty handed and buy a whole new wardrobe once you're here. Also bear in mind that the UK weather might be quite different to what you're used to, especially as you'll be arriving in the country in the autumn – a rain coat and warm jumpers are essential!
---
Electrical adaptor/voltage converter
Although you can probably buy these things on campus, it's worth being prepared so you can call home as soon as you touch down in the UK. Don't just assume that your electrical items will work in the UK. Your university should be able to advise you on what type of adaptor you'll need.
---
What to buy at university
---
Toiletries
Luggage restrictions mean you won't be able to bring a large amount of liquids into the UK with you, so unless there are products you're desperate to bring from home, it's best to buy toothpaste, shampoo etc. once you arrive in the UK.
---
Kitchen and household items
UK supermarkets offer plenty of choice when it comes to cheap kitchen and household items so don't waste valuable space in your suitcase by packing plates or laundry baskets.
Head to the nearest supermarket once you arrive at university to stock up on the essentials such as crockery, cutlery, bedding, and cleaning products etc.
---
Large amounts of cash
Of course, you don't want to be stuck in a foreign country without the right currency, but equally you don't want to be carrying large amounts of cash. All universities will have cash machines so that you can get money from your bank account.
Make sure your money is in £5, £10, and £20 notes as many smaller shops won't accept £50 notes. Remember that most places will accept credit cards so you don't need to carry all of your money in cash.
Here's more info on bringing cash into the UK from other countries.
---
Stationery
Just like with kitchen and household supplies, and toiletries, you'll be able to find plenty of affordable stationery in the UK so unless there are items you really want to bring from home, don't worry about packing them.
Popular UK stationery shops include W H Smith and Paperchase and your local supermarket will also stock plenty of stationery to help you prepare to start university.