Five Reasons Why You Should Definitely Study in the UK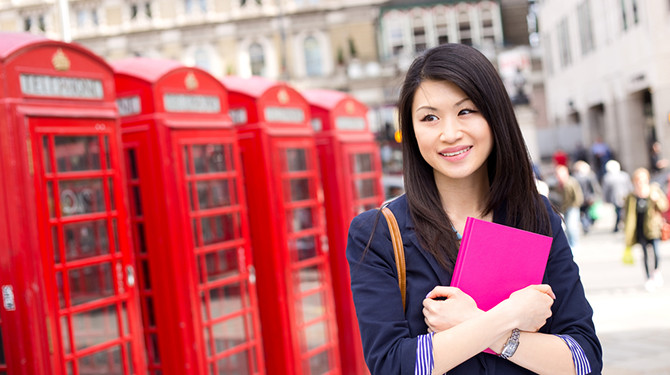 Literally thousands of students head to the UK from other countries to study every year. This isn't surprising given that the UK has one of the best reputations for educational excellence in the world.
Academic superiority is one of the main reasons why you should definitely study in the UK. At least a third of the top 10 universities in the QS World Rankings are based in the UK. In fact, Cambridge University, one of the oldest and most well-known in the world, often has the top spot in international university guides.
UK universities are known for their links with industry and professionals from all walks of life often guest lecture, so you'll be making important contacts before you've even graduated.
Here are four more reasons why the UK should be your destination of choice as an international student:
---
You'll have an internationally recognised qualification
If you've come from outside the UK to study then you may be considering going back to your home country, or on to another location, after graduation.
The university courses and qualifications are internationally recognised and highly regarded by employers around the globe, so you'll have no problem with international employment opportunities.
---
You'll be able to work whilst you study
Not only will you be gaining a qualification for your future career, you'll also have the opportunity to build essential workplace skills whilst you study.
The Tier 4 visa allows you to work in the UK for up to 20 hours per week whilst you're at university and of course there are also unpaid work placements, internships, and volunteering opportunities you can take part in outside of term time.
---
You'll be in good company
The UK has an ever-growing international student population and is known for being culturally diverse. This means you'll get a warm welcome both on campus and in your adoptive home city when you come to the UK.
Most universities offer specific groups and societies for international students, meaning you'll find it easy to connect with people who are in the same boat and who are probably adjusting to the culture shock and strange UK habits just like you are.
---
It's the cheapest of the "Big 3" international study destinations
The UK, the USA, and Australia are known as the "Big 3" destinations for international students, with the UK coming out on top for being the cheapest both in terms of living costs and tuition fees.
When you combine this with the excellent standard of education you'll get, the UK looks like a real bargain for students wanting to study abroad.