Tips for Parents: How to Support Your Child through the University Application Process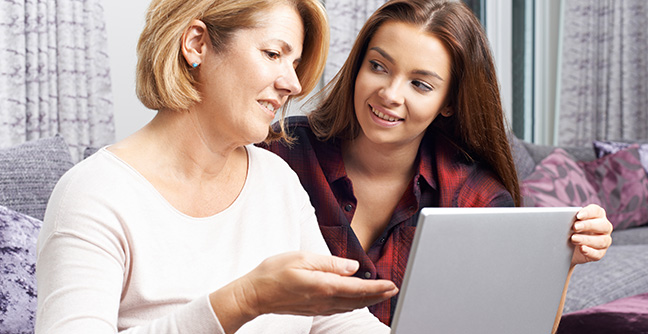 Going to university is a daunting time for students but it can also be a daunting time for their parents, particularly if they didn't go to university themselves.
All of the university jargon and media sensation about soaring debts and lack of graduate job opportunities can make parents feel a little disheartened before they child has even started the application process, but have no fear.
The application process isn't as complicated as it looks and talk of loans crippling graduates are a myth.
Here are our tips for parents to help you support your child through the university application process:
---
Know the application timeline
Your son or daughter should be aware of all of the application deadlines, but it's useful if you know them too.
The UCAS website will have a timeline of deadline dates which will be updated to reflect the correct academic year.
Knowing the deadlines will ensure you can encourage your child to complete the different stages of the application process in good time.
---
Help your child research universities and courses
There are hundreds of universities in the UK and thousands of courses on offer so it can be hard to know where to start.
Sit down with your child and discuss their study options and create a set of criteria that each university and course needs to meet. Once you have this criteria you can begin researching.
Try not to let your own concerns or aspirations influence your child's choices – after all, they're the ones that will be going to university.
---
Attend university open days
Taking a parent to a university open day can be useful for students as it gives them a second pair of eyes and someone else who can remember important information or pick up brochures, leaflets, and information packs.
Again, try not to influence them too much but act as a sounding board of their ideas and thoughts about each university.
---
Provide your financial information
For some parents, this is the only way they get involved in the application process, and the Student Loan Company will require you to support your son or daughter's student finance claim.
Don't worry, this isn't complicated, you just need to provide evidence of your income and circumstances. This could mean supplying a photocopy of your P60 or Self Assessment tax return, your Decree Absolute if you're divorced, and mentioning any dependent children in the application.
After your child has applied for student finance you'll be sent an email asking you to provide this evidence to support their application. You can do all of this online.
---
Be calm and confident about your child going away to university
We all know it can be hard to see your baby grow up but university will be one of the best experiences of their life.
Even if you have your reservations about them moving away from home be calm, confident, and supportive during the application process. You're bound to miss them, but you can always pick up the phone and they're sure to be home for the holidays with a whole term's worth of washing for you to do!