Introduction to Social Science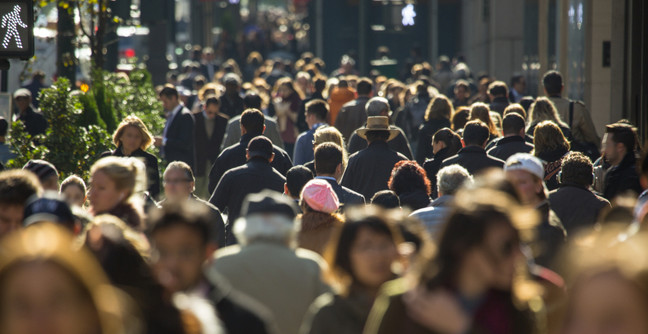 Just as the Natural Sciences focus on the study of the natural world and the processes within it, the Social Sciences focus on human society and how it works.
There are many specialisms within this field and you could find yourself becoming an expert on anything from the law and the human relationship with the state to the causes of social change and how our society develops over time.
The varied nature of the Social Sciences subjects means that you're set for various career options after graduation. Every industry would benefit from someone that understands how society works and how human relationships are formed.
---
What are the Social Sciences subjects?
Here are some of the subjects which come under the umbrella of Social Sciences:
Social Studies

Politics

Anthropology

Sociology

Leisure and Tourism

Law

Journalism

Economics

Media and Communications
The possibilities are endless and many universities say that their Social Sciences subjects are some of the most flexible degree options they offer.
---
What are the career options for Social Sciences graduates?
What can you do with a Social Sciences degree? Almost anything! Your skills, experience, and knowledge will make you an attractive prospect to potential employers and give you plenty of job choices.
Here are some of the common career paths for Social Sciences graduates:
Social worker

Career adviser

Journalist

Advertising and marketing

Teacher (secondary and above)

Youth worker

Social care

Local government
Unsurprisingly, the majority of Social Sciences graduates go on to work in the social and welfare sector, but this doesn't have to limit your choices and you shouldn't feel your career options are limited.
---
What skills will I gain from a Social Sciences degree?
Of course you'll gain specific subject knowledge in the exact degree you choose to study, but you'll also develop many transferrable skills that will serve you well in the workplace, regardless of the industry you choose to work in.
These transferrable skills include:
The ability to form reasoned arguments

An understanding of the processes of change in society

The ability to draw together, analyse and critically evaluate information

Written and oral communication skills

IT skills

Organisational and time management skills

The ability to manage projects – both independently and as part of a team

The ability to interpret, use and evaluate data
It's these skills which will make you appealing to employers and help boost your CV. You'll also have some work experience under your belt as many courses make undertaking a work placement a compulsory part of your degree.
---
Where can I study a Social Sciences subject?
Where are universities all over the UK which offer Social Sciences subjects, including:
Birkbeck, University of London

University of Dundee

University of Gloucestershire

De Montfort University

University of Bedfordshire

University of Kent

University of Edinburgh

Robert Gordon University

University of Brighton

University of St Mark & St John
Remember to carefully research each course before applying as each university will set its own modules and course content. You'll be studying this subject for the next three or four years, so you need to make sure that you're going to be interested in and motivated by what's on offer at the university.