Nursing: Nottingham University
Discover Nursing at Nottingham University
This is an incredibly exciting time to become a nurse. Our profession is undergoing a radical educational and professional transformation, with nurses taking on greater responsibilities and enjoying more opportunities than ever to progress in a range of fascinating specialist areas.
Nursing today is dynamic, challenging and rewarding, and needs graduates who not only have the passion to care for people, but a high level of analytical and decision-making skills, underpinned by the latest contemporary evidence in order to provide high quality care.
One of the myths of nursing is that the profession lacks challenges or career progression. The reality is very different. Nurses have extensive knowledge and provide sophisticated levels of care in a wide range of settings including hospitals, surgeries, communities, schools and even highly technical specialist units. Employment opportunities exist all over the UK - and even throughout the world.
To meet these ever changing demands and create this new generation of healthcare professionals, from 2016 all new registered nurses must be educated to degree level. At the University of Nottingham our range of courses offer you the chance to undertake one of the four different fields of nursing. These are caring for adults, children, people with learning disabilities or people with mental health problems.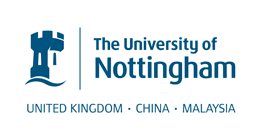 As one of the world's leading universities, we have the largest number of nursing students in the UK and a hard-earned reputation for teaching and research excellence. To find out about our innovative range nursing degree courses and the vast range of career opportunities visit our website