Undergraduate Paramedic Science

If you're looking for an exciting, rewarding career where you'll be working as part of a team to save people's lives then have you considered an undergraduate degree in Paramedic Science?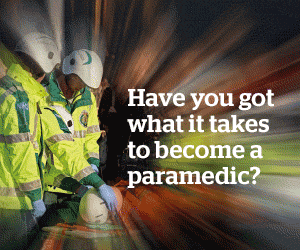 As a paramedic you'll usually be first medical professional on the scene of an accident and could find yourself dealing with a variety of situations through the course of your career.
You'll usually work as part of a two person ambulance crew, alongside an ambulance technician or emergency care assistant. Your job will involve assessing the patient as well as administering lifesaving treatment and using specialist equipment.
---
Where can I study Paramedic Science?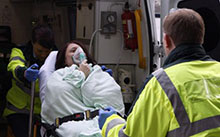 There are a number of universities across the UK that offer fantastic courses in Paramedic Science. As well as studying for your degree you'll also need to register with the Health and Care Professions Council (HCPC) after graduation before you can practice as a paramedic.
---
Getting on to a Paramedic Science course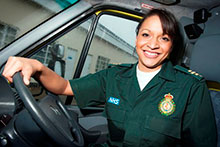 Paramedic Science is a highly popular course and competition can be fierce so you'll need to be on top of things to ensure you get a place.
Luckily we've got a dedicated application section to help you get through the UCAS process as easily as possible.
---
Alternatives to Paramedic Science
There are a number of undergraduate degree subjects that may suit you if you're interested in medicine or the human body.
These courses include:
---
Medical Science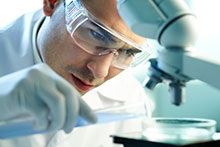 Medical Science is usually a broad degree that aims to give you a wide knowledge of the life sciences related to medicine.
It's an ideal course for students who want to work in healthcare both in clinical and non-clinical roles.
Graduates go on to further education, specialism in another sphere of science, or roles in areas such as research, management, or pharmaceutical marketing.
---
Pharmaceutical Science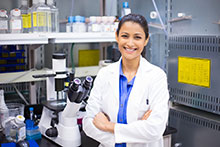 Pharmaceutical Science involves the study, formation, and development of new drugs.
Students have the opportunity to study how drugs affect the human body and will graduate with an understanding of all aspects of the pharmaceutical industry.
Career options after graduation include becoming a doctor, pharmaceutical scientist, drug safety associate, or clinical trial project manager.
---
Nutrition
Nutrition gives you the chance to look at how the food and drink we consume affects our bodies. It's also a way of giving yourself some fantastic employment prospects.
Becoming a qualified nutritionist allows you to have varied career choices once you've graduated.
You have the potential to find yourself working in a variety of industries including sports, food production, or as a government advisor. We've even heard of graduates advising some of the biggest names in food including Jamie Oliver.