Introduction to Medical Sciences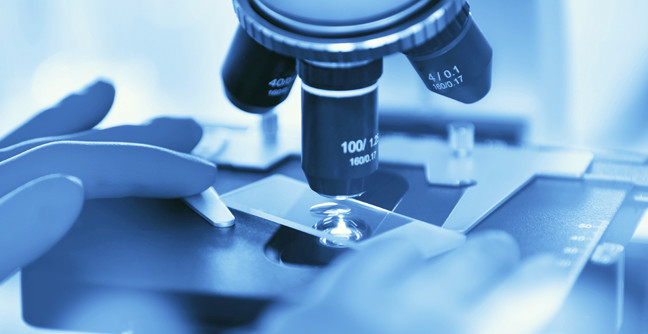 At the heart of all the Medical Science subjects is a desire to help people and make a positive impact on the world, whether that's as a doctor, research scientist, or other medical science role.
Medical Science degrees, and other subjects which fall into this category, are some of the most challenging degrees available, but they are also some of the most exciting and rewarding, which explains why so many students choose to study it.
There are also an exciting number of career options available, you don't just have to become a doctor, and you'll be making a real difference to people's lives.
---
What are the Medical Sciences subjects?
Here are some of the subjects which fall under the Medical Sciences umbrella:
Medicine
Biomedical Science
Pharmacology
Pharmacy
Psychology
These courses are intensive and challenging, plus you'll get plenty of work experience so you can practice what you've learnt in the classroom and laboratories in a workplace environment.
---
What are the career options for a Medical Sciences graduate?
Medical Sciences is often a longer degree, usually 4+ years of study, and some universities give the option of continuing straight on to a Master's degree in order to gain the right qualifications for your future career.
The level of training and the expert knowledge of medical sciences usually means that graduates stay in a related industry, such as medicine, healthcare, or pharmaceuticals after graduation.
Many also move into research roles or management and administration roles within the industry.
Here are some of the common career paths for Medical Sciences graduates:
Biomedical scientist
Research and development scientist
Doctor (you'll need postgraduate study)
Pharmaceutical roles
Forensic scientist
Medical sales representative
Medical writer
Science journalist
Healthcare scientist
Secondary school teacher (you'll need postgraduate study)
Higher education lecturer (you'll need postgraduate study)
This list isn't exhaustive and your university will be able to help you explore your career options. Universities have strong links with industry, so you'll have plenty of practical experience under your belt before you graduate and a good network of contacts who can help you in your job search.
---
What skills will I learn during my Medical Sciences degree?
You'll have a strong medical and science-based skill set after your degree, which will help you if you decide to stay in the industry.
You'll also have many transferrable skills which will boost your CV and make you an attractive prospect to employers in any sector.
These transferrable skills include:
Analytical and problem solving skills
IT skills
The ability to use statistics
Data analysis, evaluation and interpretation
Organisational skills
Project management
Strong numeracy skills
Time management skills
Oral and written communication skills
The ability to work as part of a team and independently
All of these skills will serve you well in any industry, so you don't need to narrow your job search or worry that there aren't many career prospects open to you.
---
Where can I study Medical Sciences subjects?
There are many universities which offer subjects within the Medical Sciences bracket and there are also many universities which specialise in this area.
Universities offering Medical Sciences include:
University of Edinburgh
University of Exeter
University of South Wales
Imperial College London
University of Central Lancashire
De Montfort University
Bangor University
University of Leeds