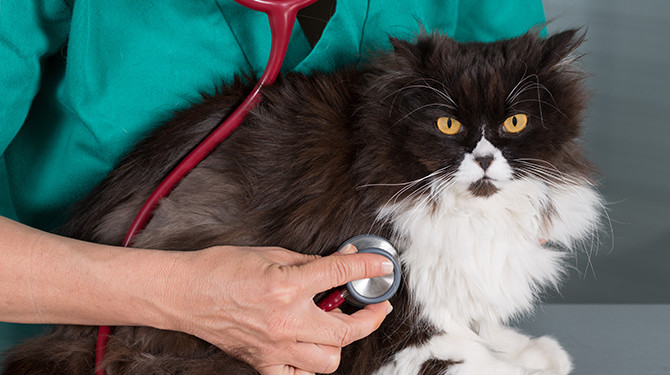 There are currently only eight veterinary schools in the UK, and with thousands of students applying each year, you'll need a near perfect application and exemplary academic record to be successful.
Veterinary Medicine is hard work, as we're sure you might expect, and vet schools want to see that you've got the passion and determination to be able to rise to the challenge and keep up with the workload.
There are only around 1000 places available at vet schools each academic year, so get as much as advice as possible before applying.
Here are our top tips for applying to veterinary school:
---
Do your research
Although there isn't a lot of choice when it comes to vet schools, you need to make sure you're applying for the ones which best suit you. Remember, you'll be spending the next five years there, so you need to look at the city as well as the university when you're making your decision.
You'll also need to be clear about what each university expects of applicants. You might be required to sit the BMAT entry exam as part of the application process.
---
Apply on time
Like human medicine, the entry deadline date for Veterinary Medicine is earlier than for other courses. The deadline date for 2018 entry was 15th October 2017, so if you haven't yet applied you'll probably be looking at 2019 entry into vet school.
---
Get plenty of work experience
Work placements will make up a large part of your course but you need to get a head start and complete a significate amount of work experience or volunteering before you apply.
Veterinary practices, pet shops, farms, stables, kennels, catteries, abattoirs, and laboratory work are all viable options. Check with each university to ensure you have enough experience to meet their requirements, but a good rule of thumb is 10 weeks total work experience in a variety of environments.
---
Your personal statement is vital
This might be the only chance you get to wow the admissions tutors. If they aren't gripped by your personal statement then they won't bother to interview you.
You need to explain clearly why you want to be a vet, avoiding the obvious clichés, show the wealth of experience you have in different environments and what you've gained from it, and discuss your ambitions for your future career.
Saying that you've always loved animals and you want a career that involves cuddling puppies just won't cut it!
---
Ace your interview
If your personal statement and your test results impress the admissions tutors then you'll be invited to interview. Be calm, articulate, enthusiastic, and knowledgeable. Make sure you have answers to the inevitable questions "Why Veterinary Medicine?" and "Why this veterinary school?"
Don't just reel off everything you've written in your personal statement, although it's a good idea to be able to expand on what you've said. Aim for a relaxed but professional attitude. Be concise in your answers and don't waffle on.