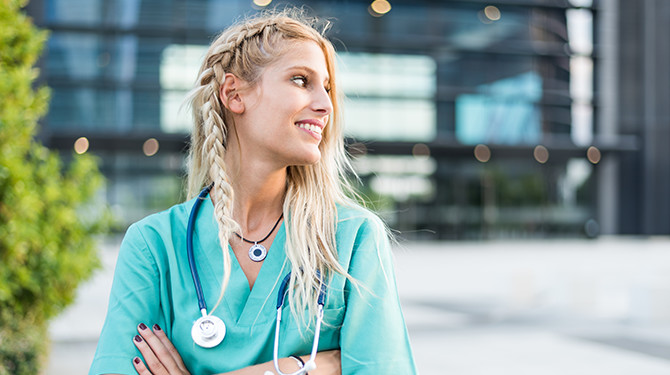 With only roughly 1000 places at veterinary school available each academic year, and only eight veterinary schools to choose from, it's well worth having a backup plan in place in case you aren't successful.
Here's our advice on alternatives to veterinary school so you know where to start if you decide that becoming a vet isn't for you anymore or your application isn't continued by your chosen veterinary schools.
---
Where did it all go wrong?
If you're still determined to become a vet then you'll need to consider why your application was unsuccessful. If may be possible for you to work on multiple areas of your application at the same time and reapply for entry in the following academic year.
For example, if it was your grades that let you down then you can improve your revision techniques and resit your exams. If you needed more experience then you can use the time to get a part-time job in a relevant role, volunteer, or undertake a work shadowing placement.
It's perfectly acceptable to ask for constructive feedback from any universities that turn you down. They may make points you hadn't considered and offer valuable advice on how to improve your application.
---
Foundation courses
Some veterinary schools offer gateway or foundation courses, with lower entry requirements, after which you'll apply for Veterinary Medicine again. This will add an extra year on to your journey to becoming a vet but it is a popular option for many students who didn't quite make the grade for direct entry.
---
Related degrees
As with medical school, it's possible to do another undergraduate degree (in a related subject would be the best option) and then apply for graduate entry on to your chosen Veterinary Medicine course. Obviously this will take longer, and you'll have more debt at the end, but you may find it will give you a wider range of career options at the end and could be a good compromise if you're still on the fence about whether becoming a vet is the right option for you.
---
Alternative careers
If you've decided that becoming a vet isn't something you want to do anymore then there are plenty of alternative careers with animals that you could consider.
These include:
Veterinary nurse – this is the most obvious alternative to becoming a vet and is a highly rewarding career path. You could work in a veterinary practice, zoo, or other environment
Zookeeper – if your passion lies with more exotic animals and you'd enjoy a career working with the public then this is something you should look into
Working for an animal charity – as well as working directly with animals (such as being an RSPCA inspector) you could also find yourself working in a role that keeps the charity running, such as in IT, fundraising, marketing, and administration
Wildlife documentary production – if you also have an interest in the media and are handy with a camera then working in documentary production could be an interesting career choice