So you want to be a journalist?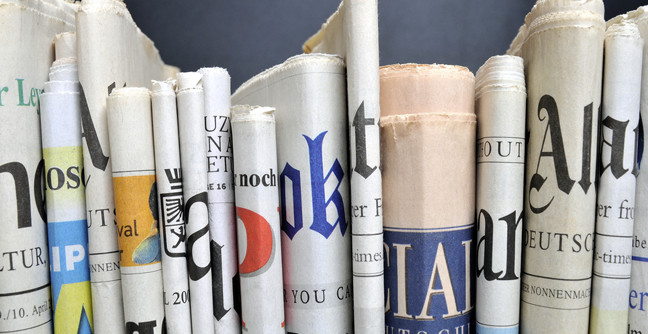 Looking for a challenge?
Do you have a passion for writing and an interest in people and places? Do you have good spelling, grammar and punctuation? Do you have an ability to work under pressure to meet deadlines? Are you determined and persistent? If you've answered yes to these questions then you might want to consider a career in journalism. Now, journalism isn't all about travelling, attending celebrity bashes and tweeting about your glamorous life. It may end up like this, but it certainly doesn't start this way. As with any occupation, success comes only after much hard work and routine activity. Many journalists have to start from the bottom and work their way up starting on salaries from £13,000. The hours can be long, unsocial and sometimes your work and social life can become intertwined.  
However, journalism is an exciting and challenging career. No one day is the same. Can you imagine knowing the news before anyone else, reporting about it then seeing the world in a frenzy about what you wrote? This is the buzz that many journalists thrive off and something you could too.  
Journalism in the 21st century is fast changing and full of opportunity. Journalists need to be determined, committed and hardworking. They need to be able to work across all media platforms and ensure that they produce accurate and engaging work to tight deadlines.
---
So how do you begin a career in journalism?
Many journalists, photographers and photojournalists started by getting working experience. This can be done anywhere of your choice: a local newspaper, niche magazine, a large regional daily, top consumer title or a national television company. Gaining experience will give you a feel for the newsroom and you will be able to see firsthand how those in the industry work.
Along with experience, editors need trainees who can hit the ground running and produce quality news content immediately and the best way to gain the multimedia skills to succeed is on a course accredited by the National Council for the Training of Journalists (NCTJ). The NCTJ qualification is trusted by employers because editors and industry professionals have direct input into NCTJ syllabuses and examinations.
The NCTJ qualification can be studied on one of nearly 70 accredited courses around the UK offered by 41 different colleges, universities and commercial providers. Students can choose to study fast-track courses, academic year courses, undergraduate degrees and postgraduate qualifications.
---
Course fees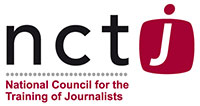 Course fees can range from £900 to £8,000 depending on the course chosen. Universities and local educational authorities can help with loans and some may offer grants to meet part of the cost, and Career Development Loans may also be available. Bursaries are also on offer for aspiring journalists from the Journalism Diversity Fund. It is aimed at those from socially and ethnically diverse backgrounds without the financial means to attend NCTJ training courses. For those unable to attend a course, the NCTJ also offers the option of distance learning.
So do you think the world of journalism is for you? If you're interested, and you can take the highs as well as the lows, and would like to read more information about training and careers visit the NCTJ website: www.nctj.com.
Go on, what are you waiting for?