Why Study Law?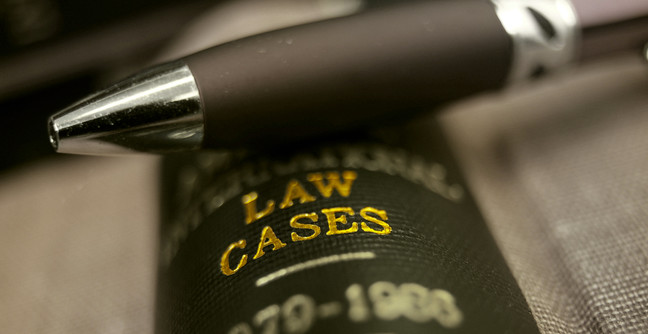 Why Study Law: A Valued Degree
A law degree is an extremely valuable programme of study which will open many doors for a career in a variety of areas. A qualification of this type will not only provide knowledge of the law and the legal system, it will also equip students with skills that are considered vital by many employers and valued in the general career market.
There are many careers open to law graduates, the most obvious is that of a solicitor or barrister. To qualify as a solicitor or barrister students must ensure that they complete a 'Qualifying Law Degree', which meets the requirements of the Solicitors Regulation Authority and the Bar Standards Board. Most importantly, a Qualifying Law Degree covers seven 'Foundation' subjects that are considered essential for future practise as a solicitor or barrister. More information about the Qualifying Law Degree can be found on the Solicitors Regulation Authority's website: www.sra.org.uk
---
In-Depth Training
Training to become a solicitor or barrister demands considerable commitment over a number of years. The qualification process takes at least five years and is very expensive. Students need to complete a vocational course - the Legal Practice Course for solicitors and for barristers, the Bar Professional Training Course - and obtain a two year training placement. Competition for these placements is tough and many people are unable to complete this final stage in the qualification process. The Law Society advises everyone who is interested in becoming a solicitor to make sure that they do their own research to find out as much as they can about what a career as a solicitor is really like; to talk to people in the profession and try to get some work experience; and to make sure you are right for the profession and the profession is right for you. You need to be determined and highly motivated to succeed in qualifying. More information about qualifying as a solicitor can be found on the Law Society's careers website.
---
Why Study Law: Career Opportunities
Why study Law then? Many law graduates are involved in the profession in some way or have gone on to have extremely successful legal careers. However a large proportion of law graduates go on to pursue careers outside the three main branches of the profession. There are many careers beyond the law where a law degree is highly valued.
The opportunities to transfer the skills picked up in the study of law into other employment areas are endless. Law graduates are sought after by a wide variety of employers as legal training is an extremely valuable commodity.