Introduction to Law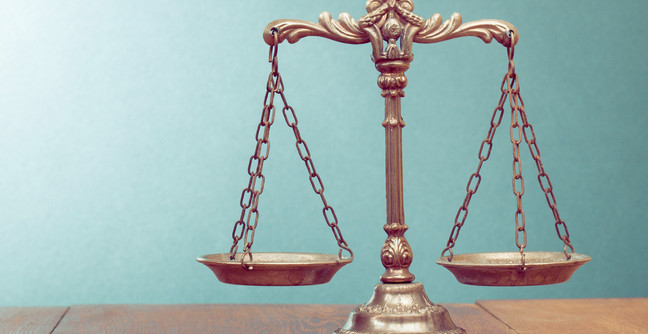 As one of the oldest degree courses, a Law degree is well respected amongst employers, not just those in the legal sector.
Although many students who take a Law degree go on to become solicitors and barristers, this certainly isn't the only career path open to you, and employers from all industries will be interested in your skills, knowledge, and experience.
The law brings you into contact with almost every aspect of human life and if you're looking for a challenging and rewarding degree course, you've found it when you choose to study Law.
---
What are the Law subjects?
Generally students would choose simply to study "Law" and the majority of universities offer this course.
However, Law is also a common subject to combine with another subject for a joint honours degree. Common combinations include:
Law and Politics
Law and Economics
Law and History
Law and Business Studies
Law and Modern Languages
Law and Psychology
By combining your Law degree with another subject, you're increasing your skill set and broadening your knowledge. If you're still unsure of your career path after graduation, this might be a good way of keeping your options open.
---
What are the career options for Law graduates?
Being a Law graduate doesn't mean that you have to get a job practising the law or even work in the legal sector at all.
Specialist modules in your course such as Criminal Law, Property Law, or Family Law might lead you down a different career path.
Here are some of the common job roles filled by Law graduates:
Barrister
Solicitor
Barrister's clerk
Chartered legal executive
Licensed conveyancer
Patent attorney
Company secretary
Human resources manager
Your skills and abilities which you'll gain during your degree will serve you well in all of these roles and you aren't limited to the jobs listed here. Due to the academic and challenging nature of a Law degree, many employers favour it, regardless of their industry or the job they're recruiting for.
---
What skills will I gain during a Law degree?
As well as learning about many aspects of the Law, both in the UK and abroad, you'll pick up a lot of highly transferrable skills which will make you an attractive option for potential employers.
These skills include:
Research skills using a range of sources
Interview skills
Evaluation skills
The ability to interpret and explain complex information clearly
Analytical skills
Reasoning and critical judgement skills
The ability to formulate sound arguments
Lateral and creative thinking
Problem solving skills
The ability to write clearly and concisely
Confident oral communication skills
Attention to detail
The ability to draft formal documents with precision
All of these skills could be of great value to a variety of roles without, and outside of, the legal sector – so don't restrict your job search by thinking you have to apply for a job that directly uses your legal knowledge.
---
Where can I study Law?
The majority of UK universities offer at least one kind of Law degree, including:
Birkbeck, University of London
Glyndwr University
Bangor University
University of East London
University of Kent
Aston University
University of Dundee
University of Derby
Coventry University