Common Interview Questions when Applying for a Law Degree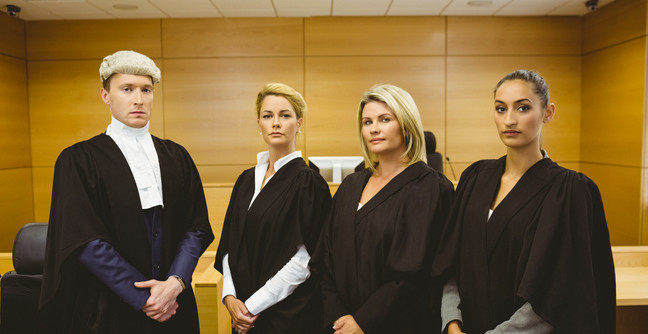 For the majority of prospective university students, an interview isn't something they need to think about and they can concentrate on getting strong grades and submitting a brilliant personal statement.
However, Law degree applicants should be prepared to attend an interview as part of the application process. Although interviews are fairly uncommon for Law applicants, the more prestigious universities such as Oxford and Cambridge do choose to conduct interviews.
Don't panic though – interviews don't have to be as scary as you think they are. With the right preparation and a calm outlook you'll breeze through the interview and straight to the top of the pile.
Here are our top interview tips and common interview questions when applying for a Law degree:
---
How should I prepare for my Law degree interview?
Firstly, relax! The interviewer(s) isn't out to get you or make you feel uncomfortable. It's also important to remember that you're interviewing them as much as they're interviewing you, so prepare some questions to ask them about the course and university to make sure it's right for you.
If the university is going to interview you then they should have provided some guidelines to give you a rough idea of what to expect. Some universities even provide sample questions so that the type of questions you're asked don't come as a complete surprise.
If the university doesn't give you any information, or you'd like some more, there's no harm in asking them.
Our top tips for a good Law interview are:
---
Revise answers for the obvious questions
You know you're definitely going to be asked questions such as "Why do you want to study Law?" and "What interests you about this course/university?" so there's no excuse for not having some answers prepared.
You don't need to memorise a stock answer to each question, but have some bullet points or a rough idea of what you'll say.
---
Feel comfortable talking about Law
As a prospective Law student it's important that you're up to date with current affairs and feel comfortable talking about Law and answering legal based questions.
You'll need to be able to express your ideas and opinions clearly and concisely. You can build your communication skills by joining things such as a debating society when you're still at school or college.
---
Do your research
Although it might seem like all Law courses are roughly the same, each university will put their own slant on it and have modules and content that is unique to them.
It's vital that you research each course and university thoroughly. You don't want to sit in an interview and say you're interested in studying a particular area of the Law to be told that the university doesn't cover it.
---
Read about the Law and legal cases
As we said above, you need to be knowledgeable about current affairs and legal cases that are in the media. Reading a few good quality newspapers should give you an overview and you can then carry out further research into cases that particularly interest you.
There are also journals, websites, and other sources that discuss topical issues relating to the Law and the legal industry, so make sure you read those as well.
---
Common interview questions when applying for a Law degree
The questions that you will be asked can seem quite in depth and tough to answer. It's important not to panic though. Most of the time there is no right or wrong answer. Interviewers are generally more interested in how you approach the question, rather than the exact answer you give.
Here are some examples of questions that have been asked to Law applicants during their interview:
What sort of a learner are you? Can you give some examples of the processes you use to learn new information?
How do you think you will judge whether you have been successful in your life?
What aspects of your life matter more to you than others?
Have you ever been in a situation where you realised what you said or did was wrong? With hindsight, in what way would you change your behaviour?
What aspects do you enjoy about working in a group?
What are some of the challenges you have experienced when working in a group?
Should the government be able to hold suspected terrorists indefinitely without trial?
Is the law always fair?
Do depictions of the legal system in television programmes damage or boost the image of lawyers to the general public?