Career Opportunities with a Law Degree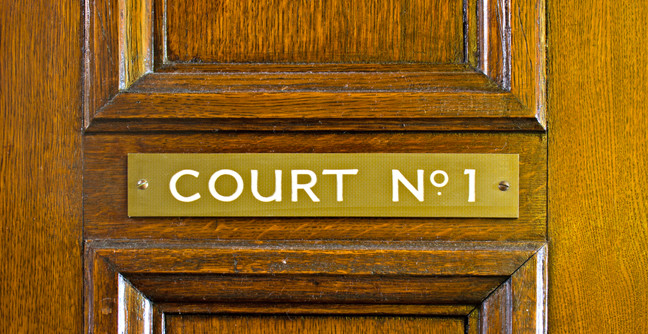 One of the main reasons that people choose to study for a Law degree is the brilliant career opportunities once they graduate. Although many graduates study Law with a view to working in the legal industry after graduation that is far from the only option open to you.
Realistically you can do almost anything with a Law degree because of the wide variety of skills you'll gain during your course. You'll also find that prospective employers will respect that fact that you have a Law degree because of the level of commitment and motivation needed for this subject.
Here's more about the career opportunities with a Law degree:
---
What skills will I be able to put on my CV?
Of course the main point of studying a Law degree is to gain legal knowledge and skills, but those aren't the only skills you'll learn.
You'll develop plenty of highly transferrable skills that will make you an attractive prospect to employers, including:
Research skills using a range of sources
Verbal questioning/interviewing skills
Evaluation skills
The ability to interpret and explain complex information clearly
Analytical skills
Critical judgement/reasoning skills
the ability to formulate sound arguments;
Lateral thinking and problem solving skills
The ability to write clearly and concisely
Confident and persuasive oral communication skills
Strong attention to detail
The ability to draft formal documents with precision
All of these skills will be useful in any number of roles throughout your career and mean you won't have to work in the legal profession if you decide that a career in law isn't right for you.
---
I want to practice law after graduation, how do I do that?
If you've studied Law with the intention of practising it after graduation, then you'll need to complete further study and vocational training.
For those of you intending to become solicitors, you'll need to complete the Legal Practice Course (LPC) and a paid training contract with a law firm.
If you want to become a barrister, you'll take the Bar Professional Training Course (BPTC) followed by a one year training period known as "pupillage".
---
I don't want to practice law after graduation, what other options are there?
You'll be pleased to hear that there are plenty of other options if practising law isn't right for you after graduation.
Here are some of the career paths you could follow as a Law graduate:
---
Chartered secretarial/administrative roles
A chartered secretary or administrator will be responsible for ensuring a company complies with certain laws and regulations, as well as maintaining records, preparing reports, and keeping stakeholders up to date with the latest legal developments.
This role usually involves working with directors and other senior staff and your responsibilities could involve planning, strategic organisation, and finance.
---
Civil Service Fast Stream roles
There are roughly 700 graduate vacancies per year offered on the Civil Service Fast Stream programme which recruits graduates for a series of intensive job placements with the view to preparing them for senior managerial positions.
To be successful you'll need excellent attention to detail, the ability to work under pressure, and some commercial awareness – luckily all of this is developed and encouraged during a Law degree.
---
Legal publishing roles
If you enjoyed learning about the law and legal procedures, but didn't want to practice law, then a career in legal publishing could be for you.
There are a variety of training schemes available and all legal publishing roles will require a Law degree.  Again, you'll need excellent attention to detail, as well as the ability to write succinctly and strong research skills.
---
Management consultancy roles
Consultancy requires the ability to think analytically about a situation and use your strong research skills to quickly get up to speed with a company's industry and position.
You'll then be responsible for helping an organisation achieve their full potential by planning and implementing strategies to guide their working practices.
---
"City" career roles
"City jobs", such as investment banking, require a certain level of intelligence and maturity, as well as strong communication skills, diplomacy, and the ability to quickly assess situations and act accordingly.
You'll find the ability to anticipate both sides of an argument and your debating skills extremely useful, even if you use them indirectly in tasks such as giving presentations to colleagues and clients.