A Levels and work experience – what do you need to study Law?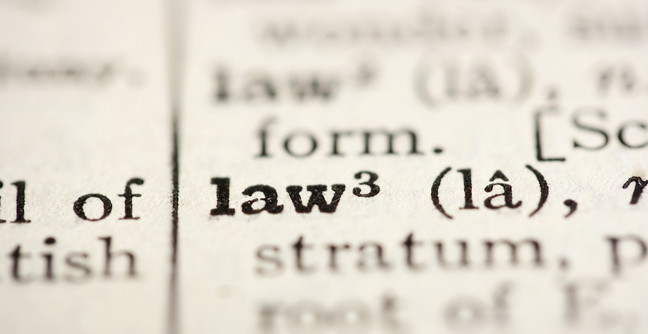 Law is a highly competitive course and many universities won't even consider you without exceptional A Level results and relevant work experience. But what do you specifically need to study Law? We've got the answers and a lot more besides:
---
The subjects
The majority of universities don't have any set A Level subjects that you have to take to be eligible for their courses.
Many students have studied subjects such as Politics, Sociology, History, and Modern Languages. However, this doesn't mean that studying a Law A Level won't be useful and give you a better understanding of the subject before you start your degree.
---
The extra-curricular activities
If you're looking to study law and have a career in law after you graduate, then getting appropriate work experience will really make your personal statement stand out to admissions tutors.
You may not know whether you want to practice criminal or civil law yet so it's worth trying to get some experience in both areas so you can see how they differ.
Once you're studying law you'll find yourself doing mini pupillages, interviews, and vacation schemes, so it's also important to spend time doing non-law related activities.
Don't forget to enjoy your summer holidays!
---
Are there other options aside from doing a Law degree?
Although we're all about university we do recognise that there are other options. One option if you want to practice law but don't want to do a degree is to do the GDL conversion course after your degree instead.
Barristers we've spoken to have said to only do a Law degree if you're really interested in studying it. Otherwise, choose a different degree and then do the conversion course after graduation.
---
How important are the elective modules during my degree?
Elective modules are your chance to study the subjects you're really interested in alongside the compulsory parts of your course.
Choose elective modules that you're genuinely interested in studying and areas that you think you might want to work in. For example, if you're interested in being a criminal barrister choose Criminology.
Don't choose elective modules based on what you think future employers will like. No one will want to employ you if you're not passionate about the qualifications you've spent three years getting.
---
What do employers look for?
You're going to need a top class academic record, strong analytic skills, good research abilities, and attention to detail.
You'll also need excellent written and oral communication skills, dedication to your career, and be a team player.
If you want to work in commercial law then you're going to need to be commercially aware and all barristers need to be able to work under pressure.
---
Will not doing a vacation scheme hold me back?
It's worth taking every opportunity to get some extra-curricular experience whilst you're studying but all isn't lost if you don't do a vacation scheme.
You can increase your chances of getting a training contract without doing a vacation scheme by contacting firms directly to ask about work shadowing or informal work experience.
Make sure your CV and covering letter is perfect and use your initiative to get new opportunities.
---
I haven't done a vacation scheme – how can I get commercial experience?
Again, contact law firms and see if they can help you with work experience or an internship. Consider volunteering or doing pro bono work.
You also need to keep up with the news. It's important that you can form your own opinions about commercial cases in the news and talk confidently about it.
---
I've got international qualifications – how can I get a training contract in the UK?
Talk about what makes you unique when you contact law firms. International students have a different range of skills and experiences to UK students, so make the most of your strengths rather than thinking you're at a disadvantage.
---
I haven't got a degree – how do I become a lawyer?
Unfortunately there currently isn't a way that you can become a solicitor or barrister without a degree. It may be worth getting some work experience with a firm to make sure law is definitely the career for you.
You might also want to consider other roles in law that aren't a barrister or solicitor. For example, you don't need a degree to be a paralegal.