Introduction to Health & Social Care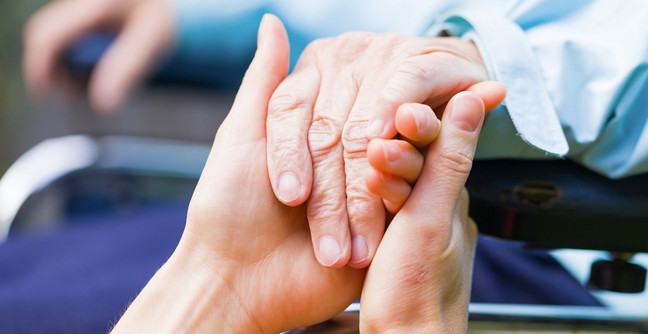 If you're looking for a degree that leads to a vocation rather than just a career, then a degree which falls under the Health & Social Care category could be right for you.
Essentially a career in Health & Social Care is all about helping people, which is why it is often referred to more as a vocation than a job. It's an incredibly broad sector covering a variety of roles from doctors and nurses to social workers and personal care assistants.
Many of the people in the sector are highly qualified, having completed further training or postgraduate study in order to move up the career ladder. What brings them together is their desire to help vulnerable members of the community to ensure that they have the best quality of life.
---
What are the Health & Social Care subjects?
Subjects which come under the bracket of Health & Social Care include:
Social Work
Health & Social Care
Health Sciences
Healthcare and Health Sciences
Nursing (Adult, Child, Mental Health and Learning Disabilities)
Youth Work
Psychology (with Counselling)
Dentistry
Medicine
As you can see, there is an amazing range of courses that are covered by the term Health & Social Care, which in turn means that there are many career options open to you after graduation.
---
What are the career options for Health & Social Care graduates?
There is a bit of a misconception that Health & Social Care careers are poorly paid and the only way to make money is to become a doctor or dentist. This really isn't the case, particularly if you're willing to undertake further training or a postgraduate qualification.
You don't have to be "hands-on" either – there are many managerial, IT, and administrative job roles that require the skills, knowledge, and experience of a Health & Social Care graduate.
Some of the common roles carried out by Health & Social Care graduates include:
Doctor
Dentist
Paramedic
Nurse
Midwife
Clinical support roles
Art therapists
Counsellors
Occupational therapists
Social workers
Speech therapists
Social care workers
Depending on your exact qualifications, skills, experience, and area of interest there are any number of roles you could choose from in the Health & Social Care sector.
---
What skills will I gain from a Health & Social Care degree?
Many courses involve work experience and/or volunteering as a compulsory part of your degree, so you should graduate with many industry relevant skills under your belt.
You'll also graduate with plenty of transferrable skills that will be highly sought after by employers in any sector, so if you choose to move away from Health & Social Care, you would be without skills.
These skills include:
Written and oral communication skills
The ability to work both independently and in a team
Effective problem-solving and creative thinking
Time management skills
Research and data analysis skills
IT skills
For many roles in the industry you'll need to complete regular assessments and "refresher courses" in order to keep up with new techniques and developments within the sector.
If you decide to move into another specialism, you'll also need to retrain, but this may take less time if you already have some of the necessary skills and knowledge.
---
Where can I study a Health & Social Care subject?
Universities across the UK offer subjects which fall under the Health & Social Care umbrella, including:
Swansea University
University of Bedfordshire
Birmingham City University
University of Kent
University of Lincoln
Canterbury Christ Church University