Introduction to Environment & Development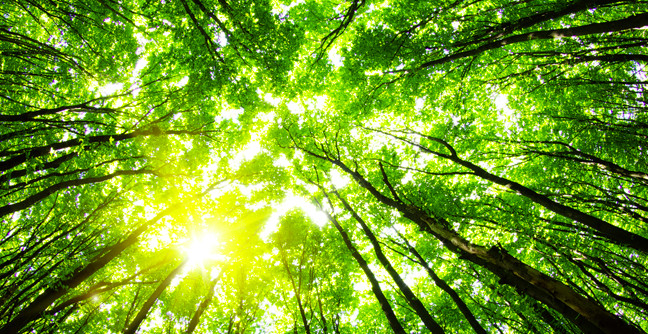 If you're interested in the environment and want to know more about how the physical, biological, and chemical processes that happen on Earth combine with the political and social actions of the human race, then a degree in the Environment & Development category might be right for you.
Your degree will give you the skills, knowledge, and experience to understand the complex relationship between the Earth and mankind, allowing you to go on to a rewarding career in the sector.
All of the subjects are very much interdisciplinary, meaning that students report their degree to be challenging, informative, and offering them the opportunity to gain skills in a number of areas.
---
What are the Environment & Development subjects?
There are a variety of subjects that come under the Environment & Development umbrella, including:
Environmental Studies
Environmental Science
Environmental Management and Technology
International Studies
Geography
Natural Sciences
The majority of these courses use a combination of learning methods from lectures and seminars to laboratory work and fieldtrips to give you all of the skills you might need in the future.
---
What are the career options for an Environment & Development graduate?
The career options for an Environment & Development graduate are as varied as the topics you'll study during your course, but typically graduates go on to roles that involve protecting the environment and/or probably sustainability.
Common career paths for Environment & Development graduates include:
Environmental consultant
Environmental manager
Environmental education officer
Town planner
Transport planner
Environmental health practitioner
Nature conservation officer
Waste management officer
Water quality scientist
Recycling officer
Your career choices certainly aren't limited to what is listed here and the transferrable skills you'll gain during your degree will make you an attractive option to potential employers in any sector.
---
What skills will I gain from an Environment & Development degree?
Subjects in this category involve a lot of maths and science in order to conduct the research and experiments, so you'll develop strong skills in this area.
Aside from the subject and industry specific skills, knowledge, and experience you'll have, you'll also develop many skills that any employer would find appealing, including:
Research skills
Problem solving skills
Competence in developing arguments from scientific, ethical and philosophical perspectives
The ability to plan and manage projects
The ability to gather and analyse complex technical data and then communicate it to others
Flexibility approach to working in all kinds of environments
Numerical skills
IT skills
A broad understanding of local, national and global environmental issues
Work experience, fieldwork, and other links with industry will all make you stand out from other candidates when you're applying for jobs. If your university doesn't offer a lot of opportunities for work experience then consider using your summer holidays to work or volunteer in an area you're particularly interested in.
---
Where can I study an Environment & Development subject?
Universities across the UK will offer a degree that comes under the Environment & Development category – most commonly Environmental Science or Environmental Studies. You'll also find Geography offered at most universities.
Here are some of the universities that offer degree courses in this area:
University of Cambridge
University of Durham
University of Oxford
University of Birmingham
University of York
University Exeter