Introduction to Engineering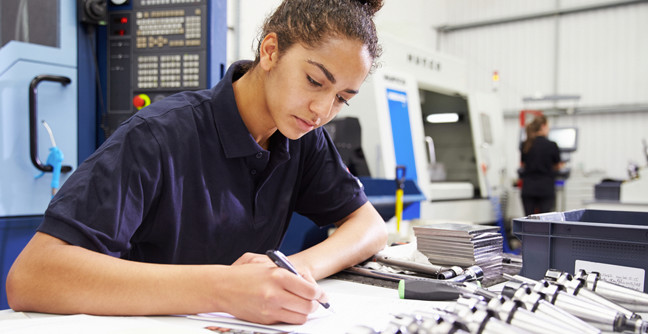 Engineering is an incredibly wide range of specialisms and you'll find engineers working in every sector from healthcare to international business.
As an engineer your career could involve anything from computer science to intelligent building design and there are almost too many specialisms to name. This means that the career possibilities are vast and you won't need to worry about being stuck in a boring job when you have an Engineering degree.
Here's more about the different types of Engineering degree, the skills you'll gain, and where you could be after graduation:
---
What are the Engineering subjects?
Engineering
Aeronautical Engineering
Chemical Engineering
Civil Engineering
Electrical Engineering
Mechanical Engineering
Architecture
Computer Science
Depending on your future career plans you might want to take a more specialist Engineering course. If you're not sure what your plans are, a general Engineering degree will give you a strong foundation in the subject and the specialist modules might help you decide what you want to do after graduation.
---
What are the career options for Engineering graduates?
Some Engineering degree courses will have a more obvious career path than others – for example, if you studied Aeronautical Engineering then you would expect to look for a job in that particular field when you finished university.
However, the possibilities with an Engineering degree are pretty endless and with some further study or retraining, the sky is your limit, or not, if you get involved in space travel…
Here are some of the common roles that Engineering graduates find themselves in:
Civil engineering consultant
Building control surveyor
Civil engineer
Product/process development scientist
Chemical engineer
Mechanical engineer
Aeronautical engineer
Electrical engineer
Engineering management consultant
Technical writer
---
What skills will I gain from an Engineering degree?
There are many skills you'll learn during your degree that are industry specific but you'll also gain many skills that will make you an attractive prospect to potential employers in any industry.
These highly transferrable skills include:
Attention to detail
The ability to plan and manage projects
Teamwork skills
Independent working skills
Written and oral communication
Numeracy skills
IT skills
To further your knowledge and experience your university may also organise some time in industry during your course. If they don't do this, there's no reason why you couldn't organise your own work experience outside of university hours or during the long summer holiday.
Any work experience will allow you to put your lessons into practice and help you to stand out from the crowd when you're competing with other graduates for jobs.
---
Where can I study an Engineering degree?
There are universities all over the UK which offer an Engineering degree in one form or another. If you want to study something particularly specialist then your options may be more limited, but you should still have a good range of choices.
Some of the universities which offer one or more courses in the Engineering category are:
University of Cambridge
University of Durham
University of Dundee
Imperial College London
University of Oxford
University of Southampton
University of Warwick
These universities, plus the others in the UK offering Engineering degrees, will all have their own course programme and syllabus so it's important to research each course carefully to be sure that you're getting the right knowledge and skills for your future career.