Introduction to Education, Childhood & Youth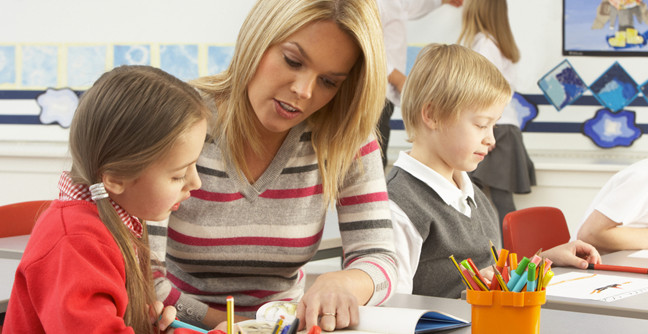 If you want to work with children and young adults then a degree is the best way to gain the skills, experience, and qualifications needed for your future career.
There are various courses available in a variety of Education, Childhood & Youth related subjects. So, whether you want to be teacher, social worker, nursery nurse, or any other kind of children and youth professional, there is a degree course out there for you.
The majority of these courses will also involve a period or periods of work experience as part of the syllabus, enabling you to get some much needed hands-on experience and giving you the chance to put what you've learnt in the classroom into practice.
---
What is an Education, Childhood & Youth subject?
Here are just some of the subjects that come under the bracket of Education, Childhood & Youth:
Teacher Training
Childhood, Youth & Education Studies
Childhood & Youth Studies
PGCE
Early Childhood Studies
Youth Work
Youth Justice Studies
Education Studies (Primary)
Youth & Childhood Professional Studies
Each university will teach a slightly different course, so it's important to do some thorough research before applying, especially if you have a particular area of special interest that you want to study.
---
What are the career options for an Education, Childhood & Youth graduate?
Careers in the Education, Childhood & Youth sector are as varied as the things you'll study on your course.
Obviously there are some career paths that are more clearly defined, such as a PGCE graduate becoming a teacher, but others could lead you into all different kinds of roles.
Some of the common roles Education, Childhood & Youth graduates take include:
Primary school teacher
Secondary school teacher
Early years teacher (nursery)
Social worker
Youth worker
Special educational needs teacher
Learning support assistant
Community development worker
Family support worker
Speech and language therapist
Children's psychologist
Counsellor
Some of these roles can be entered into straight from university and others will require a period of further study before you are qualified in that area e.g. children's psychologist or counsellor.
---
What skills do an Education, Childhood & Youth degree give me?
Of course you'll gain the skills, knowledge, and experience ready to start your career working with children and young people, but you'll also gain a range of highly transferrable skills that would be valued by any employer.
These skills include:
Written communication skills
Oral communication skills
The ability to work as part of a team, but also independently
Research and analytical skills
The ability to judge and evaluate information
Organisational and time management skills
Negotiation
Creative thinking and problem solving skills
IT skills
You'll find all of these skills valuable no matter which direction you choose to take your career in. You'll also find it useful to gain as much work experience as possible, in addition to the compulsory work experience as part of your course, to really help you stand out against other graduates with a similar academic record.
---
Where can I study an Education, Childhood & Youth subject?
Universities across the UK offer courses in the Education, Childhood & Youth category. Some of the best include:
Teesside University
University of Northampton
Edge Hill University
University of the Highlands and Islands
Birkbeck, University of London
University of East London
University of Derby
University of Dundee
Be sure to check exactly what the modules involve as many courses can have the same name, but very different content. Confirm with the university what the course involves before applying to ensure you're studying the right course for you.