Applying to Teaching Degree Courses in 2017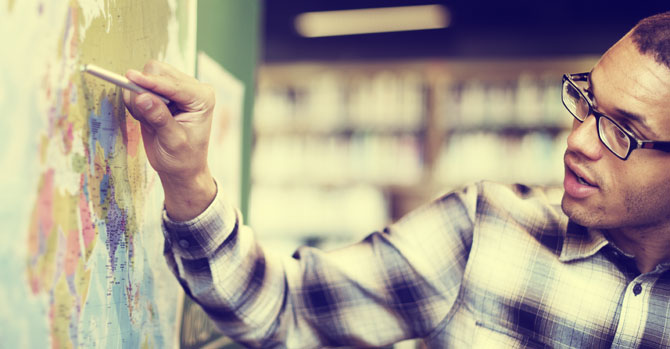 If you enjoy working with children or young adults, or adults in some cases, and want to inspire them to love learning and develop their skills then teaching could be a rewarding career path for you.
During your course you'll combine studying subjects on the curriculum with learning how to teach, develop pupils' skills, and other teaching techniques and theories.
At the end of your course you'll gain your Qualified Teacher Status (QTS) and become eligible to teach in schools and colleges.
---
Where can I study Teaching?
There are two options for students wishing to become teachers: school-led teacher training and university-led teacher training.
School-led teacher training involves being based in a school right from the start and you'll learn on-the-job from other experienced teachers. Most of these schools also offer a PGCE qualification at the end.
University-led teacher training involves learning teaching techniques and theories in the lecture room before putting them into practice in work placements. You'll also be working towards a PGCE qualification.
In both cases, you'll have work placements in at least two schools or colleges during your training.
If you're interested in university-led teacher training, there are universities all over the UK which offer courses, including:
University of Kent
Buckinghamshire New University
Birmingham City University
Bangor University
---
What are the entry requirements for Teaching?
Each university will set its own entry requirements, but generally speaking you'll need GCSEs grades A-C (including English, Maths, and Science) and three A Levels (or equivalent), including at least one of the following subjects:
Art
Design & Technology
English
Modern Languages
Geography
History
Maths
Sciences (Biology, Chemistry, Physics)
IT
Music
Religious Studies
---
How do I write a good personal statement for Teaching?
As teacher training is a vocational course, admissions tutors will be looking for any previous experience you've gained that is relevant. This could be in a school, college, youth group, or other setting where you've had hands-on experience with the age group you're interested in teaching.
You'll need to use examples based on this experience to demonstrate your skills and passion for teaching. Be specific when you're discussing why you want to teach that age group and what you think you'll bring to their learning experience and school career.
---
What can I do with a Teaching degree?
Of course the obvious answer is "teach", and the most popular option for newly qualified teachers is to teach in primary schools, but there are plenty of other choices.
You can teach at secondary or college level, if this is the age group you qualified to teach. Alternatively with further study you could qualify to teach at university level or in adult education settings.
You could also set up as a private tutor or teach in alternative education environments such as Pupil Referral Units or schools for children with Special Educational Needs.
Employers from many sectors value the skills and experience that having a teaching degree brings, so you don't need to feel your career options are limited.