Career Opportunities with a Degree in Audio Technology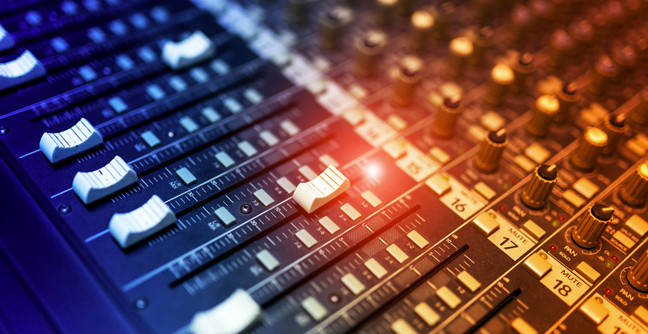 A degree is Audio Technology is all about the mechanics behind recording, mixing, producing, and reproducing sound. This sound could then be used in everything from films and television programmes to audio books and video games.
Please note: degrees titled "Audio Technology" are more common in the US but you'll find that degrees titled Audio or Sound Engineering offer similar course content and career opportunities.
In the digital age and with the advances in computers, audio technology has become increasingly complex, meaning that audio technology professionals have highly specialist knowledge and skills.
What does an Audio Technology degree involve?
It's important to research individual courses carefully to be sure that they're teaching modules that appeal to you. Although you're probably not going to be excited by 100% of the course content, you'll be spending three years studying for your degree, so don't choose a course where you know you'll be bored by the majority of the modules.
Key modules for the majority of Audio Technology degree courses include:
Studio recording and production
Live sounds engineering
Computer based music creation
Electronics and acoustics
Multimedia
The music, sound, and multimedia industries
Although the exact focus and modules of Audio Technology courses vary between universities, all of them will offer you the chance to gain plenty of hands-on experience and build the practical skills you'll need for a career in industry after graduation.
Universities will be fully equipped with industry standard facilities to give you the practical experience of using the equipment you'll need in your career. The first year of your degree will be spent learning the basic theories and practices, in the second year you'll build on these skills, and in the third year you'll undertake a final project (usually in a specialist area) to demonstrate what you've learnt.
The majority of universities will have strong links with the big companies and professionals that will be able to give you real insight into the industry.
These links will often benefit you in the form of guest lectures and sometimes work experience opportunities that will really boost your CV prior to you graduating.
Where can I study Audio Technology?
There are a number of universities across the UK that offer degrees in Audio Technology/Audio Engineering/Sound Engineering, including:
University of Greenwich
Southampton Solent University
University of Hertfordshire
University of South Wales
Birmingham City University
Leeds Beckett University
Bournemouth University
Remember to research each course and university carefully before applying to be sure of their entry requirements and application process.
What are my career options after graduation?
With a degree in Audio Technology/Audio Engineering/Sound Engineering there are a whole host of career options open to you after graduation. Your degree could lead to working behind the scenes on everything from your favourite television soap to Hollywood blockbusters.
You'll have spent your degree honing your skills and developing your particular area of specialism, so you should have a rough idea of the direction you want to go in by the time you graduate.
If you're still considering your options, here are some of the career opportunities with a degree in Audio Technology:
Recording Engineer
Your role will involve working with the equipment used to record sound and/or video which is performed in-studio. The recording studio you work for could specialise in a number of areas from recording professional musicians to the music for video games.
Broadcast Technician
In this role you'll assist with the basic setup and functioning of the electronic equipment used for transmitting radio and television waves in order to broadcast programmes. You'll also be responsible for monitoring the quality of the sound and volume that is transmitted.
Remastering Engineer
This is generally a more senior role that is gained after some years of experience in the field and/or further study. Remastering engineers are responsible for converting older types of recording to more up to date forms of digital media – for example, converting a vinyl record into a CD.
Studio Manager
This is another role that usually takes some significant industry experience to gain and you may start as a Recording Engineer before moving up the career ladder. In this role you'll be responsible for overseeing the production of recordings, organising recording sessions, and managing the budgets for the studio.