The Type of Music Student Echo Factory Look For

When we came to design the courses at Echo Factory the following mantras informed our process; students:
Must have passion and graft to succeed
Need knowledge and intelligence to keep ahead of the game
Develop their abilities to work with and across musical and work/creative contexts to succeed and flourish
Grow as creatives, business-people, musicians and performers, in the widest sense
If you get fame, so much the better, but in the meantime, we will provide you with a bedrock of knowledge, skills and approaches that prepare for a sector that doesn't sit still as new cultures of production take over and escalate opportunities for talent and determination.
Echo Factory must be a place of adventure and wonderment too: a safe place to test ideas and creativity. Over the three years, students should be given the tools and opportunities to find their niche worlds of expertise and endeavour.
We have as one of our founding principles the belief that musicians and those who wish to work in music have the best chance of succeeding if they bring knowledge, skills and inspiration of the entrepreneur to bear. For us entrepreneurship is succeeding with ideas and talent, products and services, collaborations and networks and these can be in the commercial world as within the third sector –basically all places where Music makes a difference! Our courses provide you with the capacity to build a portfolio of experiences and approaches to be best positioned to the competitive climate of the creative world.
---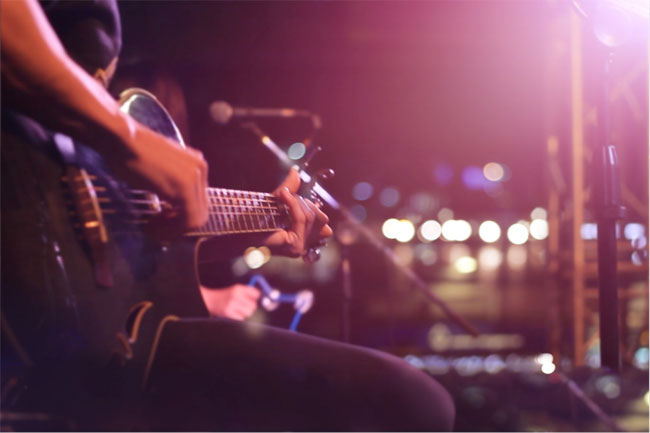 BMus Contemporary Music Performance
For students who are musicians, the Echo Factory ethos provides you with a space to master your skills, techniques and approaches to music making. To do this, all practical musicians have some one-to-one tuition to a particular guided programme of development taking into account your abilities and potential. We do this as no two musicians are the same point or share exact needs – this part of the journey is your own but we also provide teaching that explores musical traditions and approaches that you will be less familiar with as a means to increase your general musicianship and skill-base. You will therefore have the opportunity to work with your peers and fellow musicians to develop confidence and repertoire in order that you become more rounded and adaptable as you experiment, explore and develop as a player, singer, vocalist, composer or studio artist.
---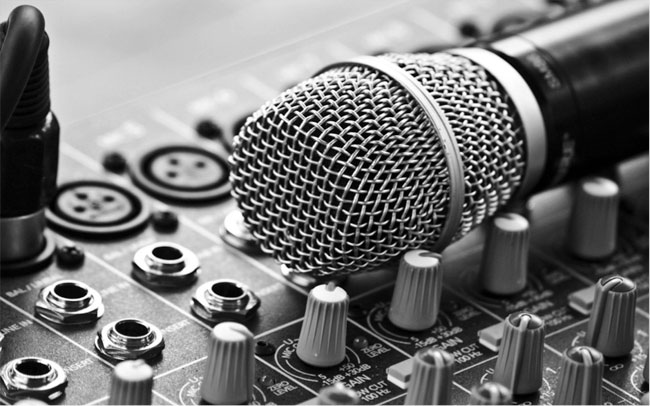 BA Music Business
For students taking the business course, we need you to develop ideas and approaches that lead to success in a competitive market. To understand approaches to marketing, promotion and projects, we believe that the best way to learn is through practice and practical hands-on learning. To this end, students are immersed in 'live' projects and simulations of real-case scenarios as a means to explore and develop techniques of product development through to event management and business start-up. In parallel to undertaking projects, students will develop a critical understanding of the full range of business models that exist in the UK and internationally but also to refine knowledge and approaches to contemporary challenges and frameworks (legal, artistic, commercial and social) that apply best practice in innovation and success.
We expect all students (performance and business) to develop their understanding of the craft, technique, technology of the studio and the digital possibilities of music making and production as this is a bedrock of a career not only in music, but across artistic, social and commercial creative practice. Echo Factory Graduates need to understand music making in the widest possible contexts, while they develop their own profiles and preferences.
So Briefly;
Echo Factory tutors are all practicing professionals and actively use their experience to support the curriculum
We teach individually, in groups, in projects, in ensembles, in the studio and with the whole community.
Working in groups is supported by tutorial support and individual guidance to support skills, research, presentation and academic skills as required for degree work
Digital literacy, connectivity and creativity is part of our ethos
We actively encourage involvement and participation in the Music Scene in Leicester and beyond as part of studentship and where possible, integrated into study opportunities
We celebrate diversity of practice and approach and actively support cultural diversity in and through the curriculum and its delivery
---
What we are looking for?
Of course we want you to apply but mostly we want you to succeed and therefore you need to be certain that you are motivated and ready to be challenged and worked. We want you to demonstrate skill and aptitude for degree work but as importantly to reveal potential and energy for the journey, not only of the three year course, but for the competitive world thereafter. We celebrate the fact that students at Echo Factory do not fit into one mould: our admissions process is tailored to what and how you present yourself so make the most of your range of interests and enthusiasms. Qualifications, though important, are just one part of the jig-saw. As might be gathered we do not spoon feed, nor convey-a-belt our curriculum so your motivation is a crucial ingredient. Your capacity to be part of group-work, ensembles, projects and events might be evidenced from your work to date but also in how you present yourself if auditioned or when you write your personal statement.