Preparing to study Music

Applying to study music
Professor Jonathan Freeman-Attwood, Principal of the Royal Academy of Music, provides some guidance for anyone who's thinking about auditioning to study music.
At the Academy, and at other conservatoires where places are at a premium, we like to form the fullest picture possible so that we can gauge whether you will thrive in a particularly demanding environment. Of course, the audition is the key event in detecting talent but we want to discover what makes you tick musically, where your ambition lies and find out what stage you've reached in understanding the essential ingredients for being a good musician.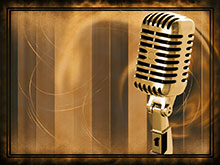 In the interview, we are less impressed with what you know than what we think you're capable of achieving. We want to know about your burning musical interests as a means of gauging whether we can deliver the right 'mix' for a rewarding studentship. Our programmes are designed to cater for a huge range of backgrounds and experiences, so if you've not had much experience in formal academic music, don't worry. We are also trying to spot potential Academy students with real individuality, determination and personality, not a particular 'type'. In a nutshell, our audition is assessing musical quality and suitability for the programmes offered.
---
Do the necessary research!
Candidates should talk to students at the time of audition or at Open Days. Conservatoires have changed radically in the last decade. Well-meaning teachers and friends occasionally allow personal preferences or out-moded evidence to direct candidates to a particular college. Everywhere has something special and very different to offer: only the informed student really knows what's best for him/her in the long run. A wide choice of learning environment is one of the great advantages of British tertiary musical education. Use Open Days to assess the standards expected, be open-minded and ask questions galore.
---
Do put the audition in perspective
An audition is a stage-post and not necessarily a defining reflection on your future. If you fail get into your institution of choice, it may well be you've simply been pipped to a place in highly competitive instruments (which change from year-to-year). The world is big and its possibilities endless. Remember that one or two audition disappointments are hardly terminal for those with ability and determination.
---
Don't put yourself through an audition if you are not ready
It may be better to wait for a year if you are not absolutely 'fit' for the rigours of an audition. Also, as a teacher, don't put someone through the experience as a test for the following year: it can shatter confidence.
---
Don't leave anything to chance
Approach the audition like a concert: arrive in good time, ensure you have all the requirements, music and you are dressed comfortably.
---
Don't look for signs of how the audition has gone
A minority of candidates may be given positive news on the day but in 85% of cases we don't offer places and scholarships until the Admissions Board has met. Reading too much into a college's reaction is unlikely to help you or provide an accurate picture. Feedback - both good and bad - is always welcome as we want candidates to feel welcomed and comfortable.