Art History
It can be difficult to know which degree to choose when you're applying for university, especially if the STEM subjects – Science, Technology, Engineering, and Maths – don't really appeal to you.
You might also be worrying about whether to choose a vocational degree, such as Law or Business, or not. However, choosing a non-vocational degree, such as Art History could lead you to an interesting and lucrative career after graduation.
There's no doubt that visual culture is a key part of our lives and a degree in Art History allows you to gain a fascinating insight into this vital aspect of our daily life.
So, why should you study Art History? And what can you "do" with your degree once you've graduated?
---
Why?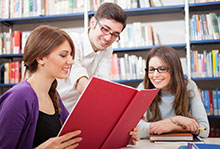 A degree in Art History isn't just about studying Renaissance art or long dead portrait artists. In fact, you could find yourself immersed in the history of tattooing or images of Hell across multiple cultures.
You'll look at art, architecture, photography, and sculpture as a form of visual communication and relate it to issues such as gender, race, and class. Politics, medicine, sports, and religion are other topics you could find yourself covering during your three years as an Art History student.
---
What skills will I learn?
If you're going to take a non-vocational degree then you might be wondering whether the skills you will learn are transferrable into real life. Have no fear; with a degree in Art History you'll
have plenty of skills that make you a valuable employee.
Skills such as visual and critical awareness, time management, and problem solving are all highly prized by any employers. You'll also develop strong analysis and interpretation skills. Written and oral communication should be a doddle by the end of your degree and you'll be more than capable of working independently.
---
What can I "do" with my degree?
We've said above how many transferrable skills you'll have after completing an Art History degree but what are the career choices open to you?
Of course there are the obvious choices such as working in museums, art galleries, auction houses, and other historical sites. You could find yourself working for the National Trust or English Heritage in one of their numerous locations.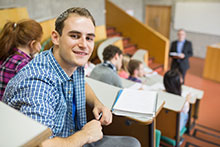 Many students who take an undergraduate degree in Art History go on to further study that helps them develop careers as specialist arts lawyers or fashion industry experts.
Basically, the world's your oyster when you study Art History. Whether you choose an obvious career path, use your skills to enable you to take on a less obvious role, or continue into an MA or PhD there are plenty of options for you.
---