An Introduction to Arts & Humanities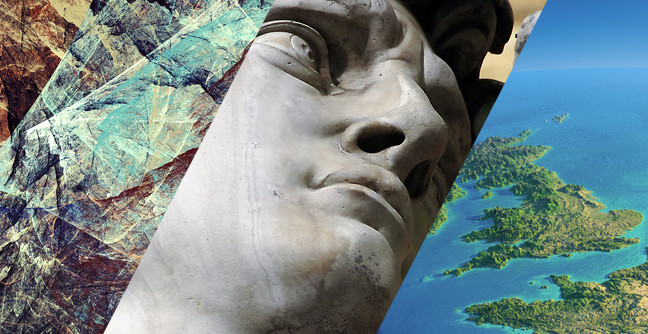 Although the career paths for Arts & Humanities degrees aren't as obvious as a science based or vocational degree, it doesn't make them any less popular and every year millions of students opt to study a subject that falls into the category of Arts & Humanities.
Subjects in this category usually involve the study of how people process and document human experience. This could mean through written communication, music, art, philosophy, language, or religion to name a few subjects.
---
What is an Arts & Humanities subject?
Subjects that are listed under the Arts & Humanities bracket include, but are not limited to:
History
Journalism
English Language
English Literature
Fashion Design
Art
Fine Art
Performing Arts
Drama
Law
Philosophy
Modern Languages
Religious Studies/Theology
Music
As you can see, the sheer range of subjects in this category means that there are many possibilities for an Arts & Humanities graduate, without career options being limited to a certain field or industry.
---
What are the career options for an Arts & Humanities graduate?
A better question is, "What isn't a career option for an Arts & Humanities graduate?"!
Each subject that comes under this category will have its own range of career paths but one of the most popular aspects of an Arts & Humanities degree is that career options are usually incredibly varied.
For example, a degree in English Literature could lead to anything from a career in teaching to becoming editor of a national newspaper, working in publishing, or a job in advertising and marketing.
Equally, Philosophy graduates, a degree that certainly has no obvious career path, often go on to become lawyers, teachers, business consultants, and government analysts.
---
What skills does an Arts & Humanities degree give me?
One of the reasons that Arts & Humanities graduates are so employable, and therefore why the degrees are so popular, is because of the wide range of highly transferrable skills students gain whilst studying.
Of course, the exact skills vary between courses and you'll learn many subject specific skills, but you'll also have a strong foundation of skills and knowledge that will serve you in any career you choose.
These skills include the ability to:
Understand and evaluate issues
Think creatively
Organise your workload
Work to deadlines
Read pages of text and highlight the essential points
Retain and absorb large amounts of information
Write well in a variety of formats
Convey meaning precisely
Conduct research and evaluate multiple sources
Lead and participate in discussions
Work alone and on own initiative
Develop opinions, propose ideas and theories
Be objective in a variety of situations
Debate and persuade others of your point of view
Have self-confidence in your opinions
Be able to base conclusions on statistical research
---
Where can I study an Arts & Humanities subject?
Every university in the UK will offer a range of subjects that come under the Arts & Humanities category, so the world is your oyster and you could end up at almost any university in the country.
In some cases, such as at Birkbeck, University of London you can study a degree titled "Arts & Humanities" which covers everything from literature to film and media. This degree has multiple optional modules so you can tailor your degree to your particular areas of interest
In other cases, such as at the University of Bristol, you can study an Arts & Humanities Foundation degree which is designed to give you a good grounding in a range of subjects before moving on to an undergraduate degree. This might be a good option for you if you didn't initially meet the grade requirements for your undergraduate degree.