UCAS Extra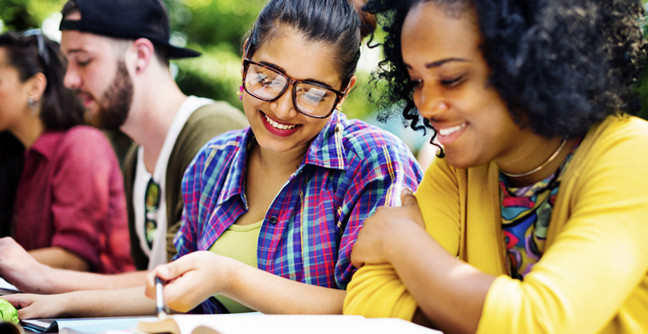 If you're applying for a full-time place through UCAS and you don't get any offers from the five universities you apply to, don't despair.
---
UCAS Extra may be the answer to your prayers and give you the second chance to get into the university of your dreams.
The UCAS Extra service is also useful for anyone that has declined offers from universities or changed their mind about the university or course they want to apply to.
The services opens from 23rd February 2023 and the deadline is on 4th July 2023.
---
What is UCAS Extra?
UCAS Extra is a second chance for people that weren't made an offer by any of the original five universities they applied to. Essentially, this gives you the opportunity to apply to a sixth university.
You'll be given the chance to apply to new universities or new courses, but only one at a time.
UCAS Extra starts at the end of February (23rd February 2023) and runs until the beginning of July (4th July). After this time if you still haven't gotten a university place you'll be eligible for Clearing.
---
Am I eligible for UCAS Extra?
If you applied to university through UCAS, applied to five universities, and aren't currently holding any offers then you're eligible for UCAS Extra.
You'll be eligible for UCAS Extra if you weren't made any offers when you originally applied to university.

You'll also be eligible if you change your mind about any of the universities you applied to and decline their offers of a place.
You'll need to wait until you've had a reply from all of the universities you applied to before you can enter UCAS Extra.
If you become eligible for the UCAS Extra service then UCAS will send you the details you need and a list of universities that are prepared to take applications through Extra will be on the UCAS website.
---
UCAS Extra Deadlines & Timeline
UCAS Extra opens: 23rd February 2023
UCAS Extra closes: 4th July 2023
UCAS Clearing opens: 5 July 2023
Universities respond to applications submitted by 30th June – 12 July 2023
Deadline to reply to offers – 17 July 2023
A Level results day – 17 August 2023
---
What if I'm still waiting to hear from universities when UCAS Extra opens?
Just because UCAS Extra opens on 25th February 2022 it doesn't mean you need to apply to another university straight away.
In fact, if you're still waiting to hear back from a university you might find you don't need to use it at all!
You've got until 4th July 2022 to submit your UCAS Extra application so you can start applying whenever you become eligible and the "Add Extra choice" option appears on your UCAS Track page.
---
Finding a course
To find a course through Extra, look for course vacancies on the UCAS website. You can also contact universities and colleges directly if there is a specific university or course you wish to apply to.
Wondering why some great courses at top universities are available on UCAS Extra?
Universities don't have to fill all of their vacancies from the first lot of applications they receive. If a university didn't like the applications they've already received they'll use UCAS Extra to fill their course vacancies.
---
Do I need to pay another fee to use UCAS Extra?
No, the fee you paid when you originally submitted your five applications will cover you to apply through UCAS Extra.
---
How do I apply through UCAS Extra?
If you are eligible for UCAS Extra then UCAS will send you the details you need.
Once you've found a course you like use the UCAS Track service to submit your application. Click the "Add Extra choice" button and enter the details of the university and course you want to apply to.
When you've made an Extra application UCAS will send it to the university or college you've chosen. 
---
Can I change my personal statement?
You won't be able to write a new personal statement online, but you should email your new personal statement to each university you apply to. This is especially important if you decide to radically change your course – for example, from Medicine to History.
You'll need to contact the university, by phone is best, and explain that you've changed your mind about the course you want to do. Then send them a revised personal statement that is specific to your new course as soon as possible. 
---
What if I change my mind about a university or course?
If you change your mind, every 21 days the Track system allows you to refer your application elsewhere - as long as you're not holding an offer.
You can only apply for one course at a time through Extra, so you'll need to wait for a decision from each university before you can start an application to another university.
If you do change your mind about a course, remember to contact the place considering your application to let them know you no longer want to be considered, before referring yourself to another university or college.
---
What is UCAS Track?
UCAS Track is the online tool on the UCAS website that lets you keep up to date with the progress of your application online.
If you become eligible for Extra, a button will appear on your Track screen which you can use to apply for a course.
---
Getting an offer
As soon as you accept an offer, whether it's a conditional firm (CF) or an unconditional firm (UF), you are committed to the course and cannot apply for any more courses through Extra.
This also means that there are no insurance choices.
---
What if I don't get made an offer?
If you aren't made an offer by the first university you apply to through UCAS Extra, don't despair. You can continue to apply to universities, one at a time, until the deadline (4th July 2022).
As we've said above, if you haven't got an offer by this time then you'll be eligible to apply to university through Clearing.
You'll also be eligible for Clearing if you don't meet the conditions of your offer on A Level results day.
---
Useful Websites