UCAS Clearing Course Search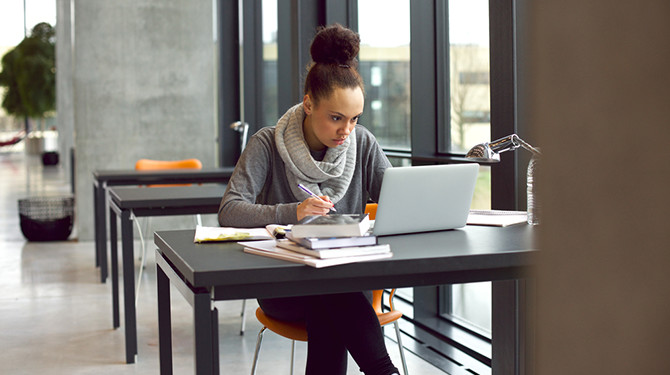 Clearing is the UCAS process of pairing students without university places with universities that have course vacancies. Essentially, Clearing is your second chance at getting into university if things didn't quite go to plan the first time around.
You'll be entered for Clearing if you meet any of the following criteria:
You applied for university after 30th June 2023
You haven't yet applied for university
You weren't made any offers by the universities you applied to
You haven't met the conditions of your offer made by your first choice university
Clearing officially opens on A Level results day, 17th August 2023, and things move pretty quickly so you'll need to be prepared if you want to get a university place.
This is your opportunity to get into university and still start in September rather than having to reapply in a years' time. If you're open to looking at different locations and possibly slightly changing your course, for example English to English and Creative Writing, you could still get a place at a top university.
But the question is, where do you look for course vacancies?
UCAS website
This is the main place you'll find course vacancies and the list is regularly updated so if you see a course you like it should hopefully still be available.
You'll also find advice on all aspects of the Clearing process on the UCAS website as well as your UCAS number and your Track page, which you'll need to use to apply for universities.
Remember, you can only apply for one university place at a time during the Clearing process so only accept a place if you're sure that's where you want to go. Don't just accept the first university that makes you an offer!
The Telegraph newspaper
It's worth buying a copy of The Telegraph on results day as they publish a list of course vacancies. You can also check The Telegraph Clearing 2019 hub for live course vacancy listings or download the Clearing app if you have an iPhone.
They also run an Exam Results Helpline (0808 100 8000) and a web chat if you want to talk through your options with an education expert.
Social media
In the digital age universities often use their social media channels, such as Twitter and Facebook, to advertise places on their courses. Social media can also be used to ask your chosen university questions about things like accommodation, open days, and finance options.
You can also check the Apply to Uni Twitter and Facebook pages for advice, tips, and tricks to help you get through the Clearing process in one piece.
Universities
If there is a particular university or course that you're interested in it may also be worth contacting the university directly, even if they haven't advertised vacancies.
You'll need to have your UCAS number, exam results, and personal statement to hand before you pick up the phone. Sound passionate and enthusiastic and give clear answers to any questions they might ask you.