When Does Clearing Start?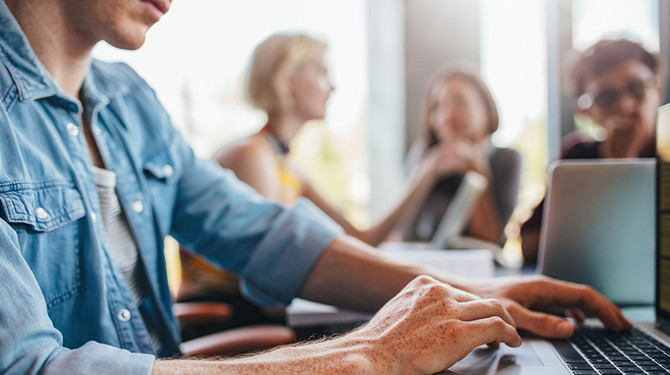 If you're applying to start university in September 2023 you'll need to get your application in by 30th June 2023 – after this date your application will be entered into Clearing.
---
Clearing on Results Day
Applying for university can be a stressful time and one of the most stressful moments is when you get that envelope on results day. Not getting the results you want is disappointing but don't that that means the end of the road towards university.
If you don't get the grades for your chosen university then you'll automatically be entered into "Clearing" – the UCAS process of matching students without a university offer to universities without their full quota of students.
In 2022 A-Level results day falls on 17th August and SQA results day is 8th August 2023. This is the day that the full Clearing vacancy search starts. If unfortunately you don't get the results you're looking for then it's up to you to find a university that will accept you.
Even if you're super confident about your results it's still worth being prepared for the Clearing process and having a plan in place. Making a list of courses and universities that you'd be prepared to go to will make it easier to check the Clearing listings as soon as they are published.
---
On your marks, get set, phone!
Once you know which courses and universities you would apply to it's time to start phoning the universities on the vacancy listings. Make sure you do it yourself as most universities won't be very impressed with your Mum/Dad/Granny etc. calling for you!
It's also worth phoning universities that haven't been listed on the Clearing vacancies list if you really want to go there because universities know they can often fill spaces without needing to advertise.
Some universities will take your details and give you a decision straightaway; others will let you know very soon afterwards. The trick with Clearing is just to keep calling universities until one of them accepts you.
If no one answers the phone then keep trying throughout the day and also drop them a short, polite email.