Clearing places are available for highly creative individuals at UCA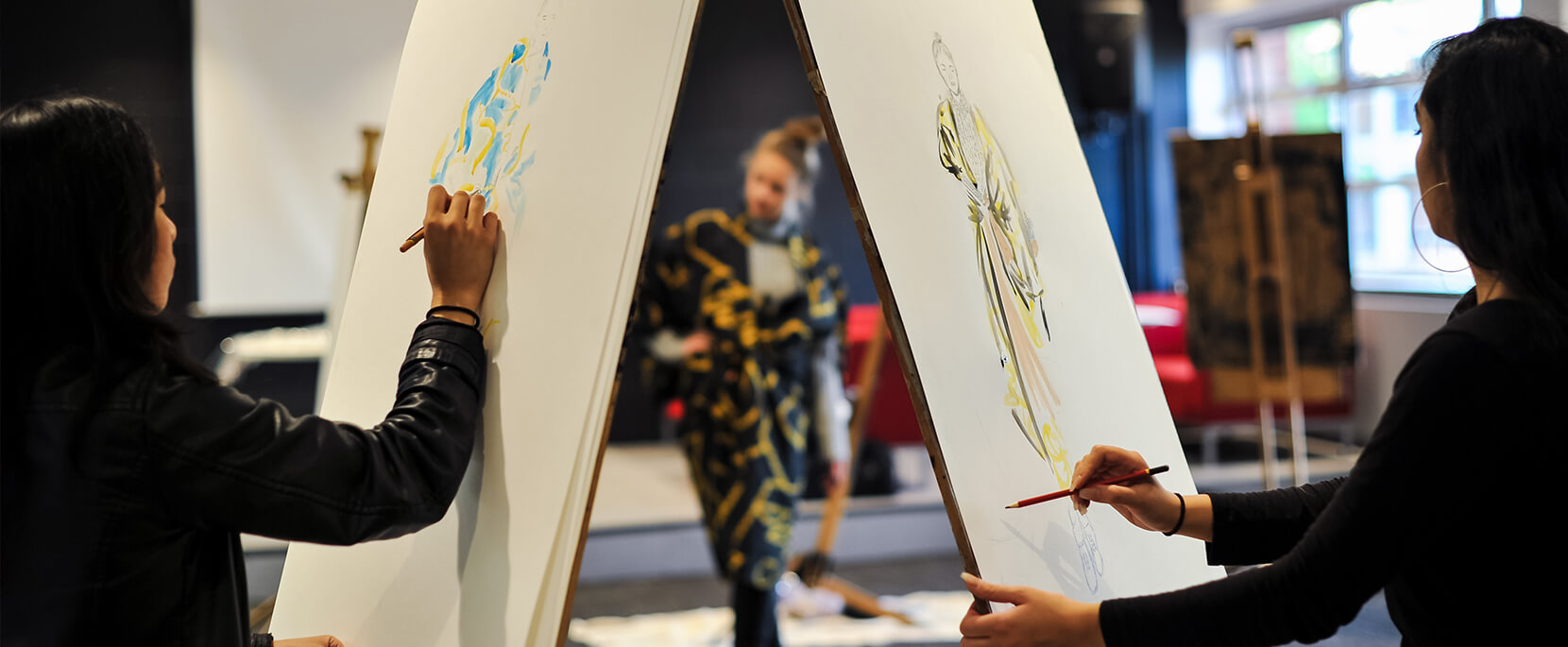 The University for the Creative Arts (UCA) is one of the UK's leading universities for the creative industries. As the second largest provider of creative arts education in Europe, we offer a unique blend of creative arts, business and technology.
At UCA we're proud of our 150-year reputation of nurturing award-winning, industry-leading graduates. Our world-class teaching and facilities will support you and help you succeed in your chosen creative career.
Our four campuses across Surrey and Kent in the South East of England are cozy, friendly and 100% creative communities where you'll meet others who share your interests. You'll have unique opportunities to work together, inspire each other and make friends for life.
Each campus has extensive facilities and student resources for the wide range of courses we offer – from fashion design studios to state-of-the-art games design software, 3D virtual reality labs to ceramics, metalwork and glass-blowing workshops, film and TV studios to our Business School for the Creative Industries. 
At UCA, you'll learn from our extremely talented staff – each course has technicians and tutors who have valuable industry experience, so you'll get the benefit of their knowledge and connections in the business. Our exceptional people, specialist facilities and uniquely collaborative environment will give you the opportunity to experiment, learn new skills and enter the working world prepared for an exciting creative career.
To learn more about us, explore our campuses and see some of our incredible student work, check out our website. 
Find out how we could give you the opportunity to explore your creativity and follow your dream career with us this September.
---
Clearing vacancies
We have a range of vacancies on courses across our subjects:
Animation, Computing & Games

Architecture & Interior Design

Business for the Creative Industries

Craft & Product Design

Fashion & Textiles

Film & TV

Fine Art

Graphic Design & Illustration

Marketing Promotion & Management

Media & Journalism

Music

Performing Arts

Photography
We also offer pre-degree courses for those students who need further time to develop their portfolios before embarking on undergraduate study.
---
Contact us
Need to know more about Clearing at UCA? Find advice for students, teachers and parents on our Clearing page
Clearing hotline: 0800 068 0088 
Email: admissions@uca.ac.uk