Finding a Veterinary Medicine Course through Clearing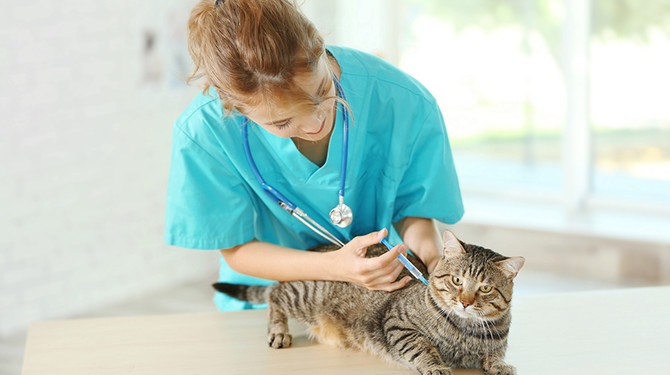 Put simply, Clearing matches universities with course vacancies to students without university places. Clearing is open for roughly a month, from A Level results day (17th August 2023) until October so you don't have long to find yourself a place.
You may already know, but just in case you don't, you'll be automatically entered for Clearing if you meet the following criteria:
You applied for university after 30th June 2023
You haven't yet applied for university on A Level results day
You weren't made any offers from universities you applied to
You didn't meet the requirements for the university that made you an offer
Clearing moves incredibly quickly, even though a month seems like a long time, and many of the best course vacancies will be filled within the first week of Clearing opening.
This means that it's important to be prepared and have everything you need before you collect your results in case you have to resort to Plan B.
Confused about Clearing? Our dedicated Clearing section has all of the advice you'll need including how to prepare in advance for Clearing and what to say when you pick up the phone and start calling universities.
---
How to find Veterinary Medicine course vacancies
Not all universities and courses are available during Clearing and unfortunately finding a Veterinary Medicine course vacancy through Clearing is quite rare.
This is because courses such as Veterinary Medicine are so popular, and the subject has an earlier deadline than other subjects, that universities usually have to operate a waitlist.
However, don't despair, in 2014 6,180 students found a place on a veterinary science, agricultural or related degree during Clearing. You just need to know where to look…
Check the UCAS website as early as possible on results day for course vacancies and get on the phone the minute you've found a vacancy you're interested in.
You can also buy a copy of The Telegraph newspaper, which is the only UK paper to publish a full list of vacancies, although obviously this list can't be updated so you could find yourself calling about a vacancy that has already been filled.
Finally, you can call universities directly if you already know where you'd like to go. Be prepared to be told to apply next year but if you're determined to start university in 2019 it might be worth a quick phone call.
---
Alternatives to Veterinary Medicine
If you're unsuccessful for a Veterinary Medicine course, or you'd just like to start thinking about the alternatives before Clearing opens, here are some other options.
You could consider taking a foundation course, such as Pre-Veterinary Medicine, as this will equip you with the skills you need to apply for the full degree next year.
You should also keep an open mind about the courses you apply for and think about looking at slightly different subjects. For example, Zoology, Veterinary Science, and Veterinary Nursing are all viable alternatives.
We've got some great advice here on choosing a Clearing course and the things you need to consider before you apply.