Computer Science Clearing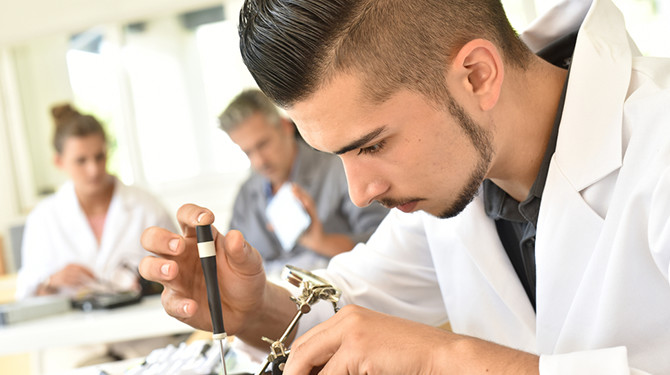 In 2015, Computer Science was in the top 10 most popular degree courses available during Clearing proving that staring at a computer all day isn't just for geeks anymore.
In the digital age more and more students are realising that a degree in Computer Science or IT could be useful and profitable in the future, regardless of the industry or career they have in mind for after graduation.
Whether you take a single honours in Computer Science or combine it with another degree such as Business Management you'll be in good company. In 2013 over 2000 students gained a place on a Computer Science course during Clearing. This year there are bound to be even more…
Being prepared is the key to getting into the right university for you. Before A Level results day, 17th August 2023, make a list of universities that you would be interested in if you are entered into Clearing.
---
Where to study
There are plenty of options if you want to study Computer Science or a computing related degree.
Durham University, Cardiff University, and University College London all have excellent Computer Science degree courses on offer. We can't guarantee that these universities will have places available during Clearing but it can be worth making a quick phone call to a university that you're particularly interested in once Clearing opens to see if they have any vacancies.
---
What to say when you call
Make note of the numbers of the admissions team, the course code, and any other important information you'll need when you phone. Keep a pen and paper close in case you're given any important contact details or information about the course.
Remember you'll need to have your UCAS number, your exam results, and your personal statement with you.
If you think you'll get nervous then make a few notes and draft answers to questions such as "Why do you want to study here?" and "What interests you about Computer Science/this course?"
Not knowing the answer or telling them that applying to their university is a last resort is not an option!
---
Still not sure where to study?
For those of you unsure which universities you might be interested in one of the best places to start are the university league tables. That way you can look at universities that rank highly for the subject you want to study and decide whether they're right for you after taking a closer look.
You can also look at our University profiles for some inspiration if you're struggling to know where to start.
During the Clearing process you won't need to make a decision as soon as you're given an offer, you'll usually have a few days or a week to think about it – so don't rush in.
If possible it's worth visiting any universities that make you an offer before accepting. We have the list of 2022 university open days so you can plan your trip and make sure you're choosing the right course for you.