Why Study in Newcastle?

The ApplytoUni guide to Newcastle & Newcastle Universities
When it comes to choosing a university the location can be as important as the academic side of the decision. With tuition fees recently being, in some cases, dramatically increased researching every aspect of a prospective university has become even more important.
Students want a university that offers the "full package" – academic excellence and a wide variety of extracurricular activities. The local area surrounding the university also needs to offer all the shops, amenities, and nightlife students want. Getting the most bang for their buck has become massively important for students who want to have a jam packed university experience.
It doesn't matter which subject you're studying you still want to make sure you enjoy your three, four or even seven years at university. Spend some time in the local area if you're close enough and definitely be sure to attend your prospective universities open days.
If you've been considering applying for a course in the north east of England then you're in luck as this region of the country has some of the best academic standards, facilities, and nightlife in the country, if not in the world.
Here's a little bit more about what you can expect from the Newcastle institutions of Higher Education, the extracurricular activities they offer, their sporting traditions, the Newcastle upon Tyne nightlife and the local area.
---

Newcastle University
For students looking for a university that offers everything then Newcastle University has to be one of their top choices, no matter which subject they're studying. As one of the Russell Group universities and being consistently ranked as one of the best Higher Education institutions in the world it's no wonder that prospective students expect so much.
Newcastle University is a public research facility and is constantly striving to be a world class, research intensive institution. With over 18,000 students every year, both international and local, it's clear that the academic reputation is as far reaching as its research.
But Newcastle University isn't the only Higher Education institute in the area – Northumbria University, the Newcastle Business School, and the Newcastle School of Dental Sciences are also options for those wanting to study in the north east of England.
---

Newcastle School of Dental Sciences
The Newcastle School of Dental Sciences is one of the schools within Newcastle University and boasts some of the best dental equipment, facilities, and teaching standards in the country.
As well as being internationally known for its teaching standards the School of Dental Sciences is also world renowned for its quality of research and clinical service. If you've been considering a course in Dentistry and you haven't decided where to apply then this institution should be a definite consideration.
---
Extracurricular activities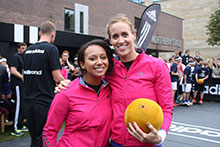 When you're not busy studying and you find time to tear yourself away from the library all of the Higher Education institutions have a great range of extracurricular activities on offer, and the nightlife isn't bad either!
Newcastle University has over 140 societies and clubs supported by the Student Union and Northumbria University's Student Union has recently undergone a £7 million renovation.
---
Sports
All of the Higher Education institutes in the north east of England have strong sporting traditions and many well-known sporting faces have gained their degrees at either Newcastle or Northumbria University.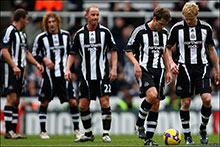 Newcastle University has finished in the top 15 of the British Universities and Colleges Sports Table for the past six years and in 2011 and 2012 moved into the top 10.
Northumbria University is consistently ranked in the top 20 in the league tables and a combined investment of over £40 million into the sporting facilities has made sure it offers an outstanding sporting experience.
Both universities boast excellent sports facilities and run plenty of support programmes and scholarships for budding athletes. Olympic cyclist and double gold medallist Victoria Pendleton is a Northumbria University graduate, whilst Olympic rowing gold medallist Ed Goode graduated from Newcastle University.
---
Nightlife
The arts and culture movement in Newcastle upon Tyne has been rapidly increasing so whether you're into art, comedy, music, movies, theatre, dancing, dinner, or drinking there's something for everyone.
Thanks to the publicity of the successful reality TV programme "Geordie Shores" the Newcastle nightlife has become even more famous than it was before.
If you're a bit of a celeb hunter then venues like Florita's Miami Bar and Tup Tup Palace should become regular haunts. Celebrities like Lady Gaga, Kanye West, and Dizzee Rascal have all been spotted at these venues!
In fact, Newcastle is known all over the world for the quality of its nightlife – Tripadvisor ranks it in the top 10 nightlife destinations in the world. If you're looking to party as well as getting a top class qualification you're in the right place!