Top London Universities

Studying in London
London has no less than 14 individual universities to choose from, along with the multi-collegiate University of London. So which are the top London Universities?
The simple answer is that most of them are up there with the best but London is quite confusing as universities go. Many of the individual top universities in London come under the umbrella of the University of London, which makes explaining their rankings quite complicated.
---
The University of London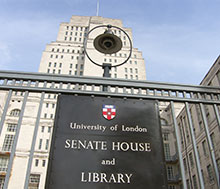 With 180 buildings spread across the city, the University of London is by far the largest and most prestigious educational institution in the UK.
Taken as a whole, the University of London is the highest ranking of the top universities in London, although it is not listed as a complete institution on the many university league tables.
The University of London has no less than 18 different colleges, including:
London School of Hygiene & Tropical Medicine
King's College London
Institute of Cancer Research
Heythrop College
University College London
Institute of Education
Royal Veterinary College
London Business School
Royal Central School of Speech & Drama
Courtauld Institute of Art
Goldsmiths, University of London
Royal Academy of Music
The London School of Economics & Political Science
Royal Holloway College
St George's
School of Oriental & African Studies
Queen Mary
Birkbeck College  
The applytouni University League Table shows that two institutions that are part of the University of London – The London School of Economics and University College London – are within the top nine universities in Britain.
As you would expect, entry requirements at these top London universities are tough and you will typically be invited for interview as part of your application process.
---
Top universities outside The University of London
Of the independent universities, Imperial College earns its place as a top London university, with an applytouni.com average rank of equal sixth in the UK. Imperial is followed by Kings College London in 23rdplace. Other top universities in London include City University in 39th, Brunel in 44th and the University of the Arts in equal 53rd place.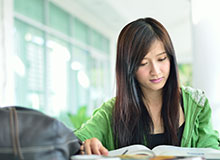 Lower down the rankings, other top London universities include Westminster, which ranks 89th in the UK, Kingston which ranks 93rd, Greenwich which is 94th and Middlesex which is 96th.
These are still respectable universities – they may come lower down compared to the top London universities that have such a strong academic reputation – but they still offer well-taught courses and excellent facilities.
---
Finding your top London university
If you have set your heart on studying in London, there will be a university and a course to suit your level of academic ability. Because there are so many institutions, the choice of courses available is vast. Look at location as well as academic prowess; being just outside London may suit many people as you can reach all the cultural amenities and highlights quickly on the public transport system. As we always say, use league tables as a guide but, when making your final decision, nothing beats going to the place and talking to current students.